Swiss cycling federation pulls McQuaid nomination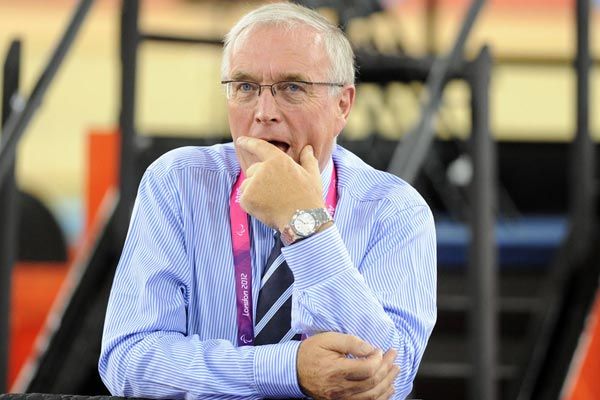 The Swiss Cycling federation has rescinded its nomination of current UCI president Pat McQuaid for the elections next month.
McQuaid had turned to the Swiss federation after Cycling Ireland pulled its nomination in response to a vote from its membership in an emergency general meeting. He was initially assured of backing from the Swiss, but that then ran in to trouble when some of it's board members challenged the decision.
Now, to avoid any costly legal battles, the Swiss federation decided to simply pull it's backing. "The director of Swiss Cycling committee returned to the decision of 13 May 2013 concerning the appointment of Pat McQuaid and decided yesterday to withdraw the appointment of Pat McQuaid for his re-election to the presidency of the UCI," said the federation's statement.
Embarrassingly for McQuaid he told the cyclingnews website last night that the Swiss federation was still backing him, seemingly unaware of what was happening.
This now leaves McQuaid's nomination in the hands of the Moroccan and Thai federations. The two nominated him after the UCI backdated a change to it's own constitution - without putting it to the management committee - to allow any federation to nominate a presidential candidate.
Further legal battles are set to decide whether or not these dubious nominations will stand.
Brian Cookson, who is standing against McQuaid in the presidential elections due to take place in Florence at the world championships, said in a statement this morning; "This latest development is of real significance to the Presidential election process. It leaves Mr McQuaid in a very difficult position, particularly when viewed alongside his failure to receive a nomination from his own national federation as required under the constitution of the UCI."
"It also places further question marks against his other 'nominations' whose validity is in serious doubt and remain a matter of genuine concern to many in the cycling world."
"No attempts at manipulation and legal bluster can take away the doubts and questions."
"The important principle in any democracy is that you must respect the rules as they are, not how you'd like them to be. My hope remains that we have a democratic process based on the rules of the race when it started rather than those made up half way through."
Should the nominations of the Moroccan and Thai federations be successfully challenged, Cookson will be elected president without it going to the vote.
Read Cycling Weekly magazine on the day of release where ever you are in the world International digital edition, UK digital edition. And if you like us, rate us!