Taxi driver fined 'inadequate' £955 for 'car-dooring' incident which led to cyclist's death
Farook Yusuf Bhikhu will pay weekly instalments of £20 to pay the £955 fine after being convicted of 'car-dooring' which led to the death of Sam Boulton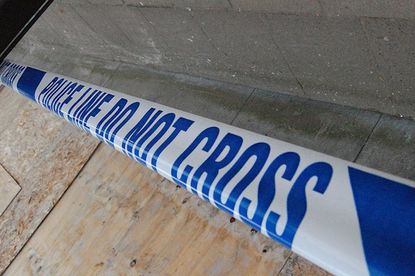 The father of a cyclist who died in a 'car-dooring' incident last July has slammed the government for trivialising the offence after a Leicester taxi driver was fined £955 for his son's death.
Sam Boulton, a school teacher, was cycling past Leicester train station on July 27, 2016, when passenger Mandy Chapple opened the car door which hit Mr Boulton and knocked him into the path of a Citroen van; he was taken to hospital but died later that day.
Car-dooring is an offence but is only punishable up to £1000. Both the person who is operating the vehicle and the person who opens the door can both be charged.
Ms Chapple pleaded guilty in court in March and was fined £150, butdriver Farook Bhikhu pleaded not guilty.
>>> Cyclist died in collision with van after being doored by taxi
At Loughborough Magistrates Court on Tuesday (June 5), though, the taxi driver was convicted of the crime and given a £955 fine.
£625 goes towards court costs, £300 for the offence and £30 for victim surcharge. He will pay the money in £20 weekly instalments.
Jeff Boulton, Sam's father, said. "It's heartbreaking that an offence which has ended a life and caused untold trauma for my family be treated so lightly under current legislation.
"Car-dooring must be taken more seriously, and the only way to do that is to change the law. Only then will we see people taking the time to think before they act.
"Until we have an appropriate offence in law, I call on the government to start investigating how they can better educate and train drivers about the dangers of car-dooring and the techniques that can prevent it from happening."
Cycling UK - formerly the CTC - has also called on the government to introduce tougher penalties and better educate people.
"How many Sam Boultons have to die before the government takes note, and stops treating avoidable deaths as 'accidents'?
"A maximum £1,000 fine is derisory, and trivialises these preventable tragedies," Duncan Dollimore, the organisation's road safety and legal campaigns offer said.
"Cycling UK wants to see the government introduce a new offence of causing serious injury or death by car-dooring, with tougher penalties. It is not right or just that tragic cases, such as Sam's, see inadequate penalties handed down.
"Tougher penalties, including the option of custodial sentencing, should be an option for the court in life-changing or fatal cases, which in turn would hopefully encourage the police and CPS to prosecute."
Thank you for reading 5 articles this month* Join now for unlimited access
Enjoy your first month for just £1 / $1 / €1
*Read 5 free articles per month without a subscription
Join now for unlimited access
Try first month for just £1 / $1 / €1