Tour de Test Valley sportive in aid of CALM charity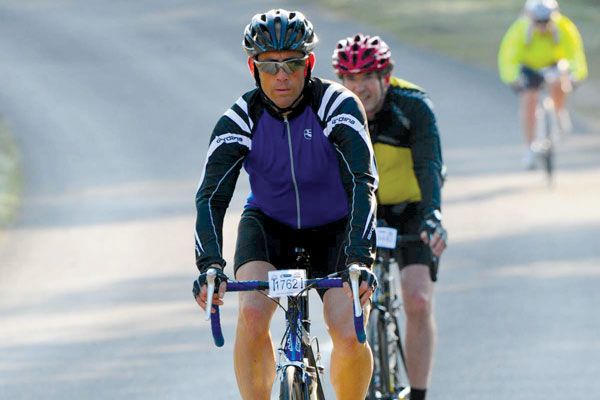 New sportives are cropping up all the time, and throughout the season there'll be an event on just about every other weekend. But this new event, set up in aid of the mental health charity CALM, is promising to be something a little bit different.
Called the Tour de Test Valley, the event, which takes place on Saturday, September 7, has been set up in memory of Nelson Pratt, a professional snowboarder and coach for the British Olympic snowboard team who took his own life last summer.
The routes have been given the names of Nelson's favourite dinners: Chicken Curry for the 25-mile route, Spag Bol for the 50-miler and the Full Monty for the 100-mile ride. Set to the picturesque backdrop of the New Forest, there should be something for everyone to enjoy.
The location was chosen because of Nelson's love of the area. He was often seen in the lanes in the area on a Condor Fratello with the Andover Wheelers when he wasn't on the slopes. The 100-mile option follows the route of Nelson's first ever century and was remembered by his friends as one of his favourites.
"For me, it's all about honouring Nelson's memory with the highest quality and fun sportive possible while raising awareness of the huge issue surrounding male suicide," said organiser and ex-professional snowboarder Marcus Chapman.
"The rides are all on stunning, quiet roads with breathtaking views, and the entrance fee will allow all participants to be treated to top quality food en route and at the finish. We've basically nabbed the best bits from our years of sportive experiences to create a cracking day in the saddle."
Mental health issues are rarely discussed between adult males despite suicide being the UK's biggest killer amongst young men. Suicide is accountable for around 5,000 deaths per year in this country and CALM (Campaign Against Living Miserably) is aiming to break down the stigma attached to depression with events such as this.
Nelson Pratt's story, as well as that of others from the world of sport, proves that such issues can affect anyone.
Entry for Nelson's Tour de Test Valley is now open on the British Cycling website.
External links
Nelson's Tour de Test Valley website