Tour of Britain to be shown live on Eurosport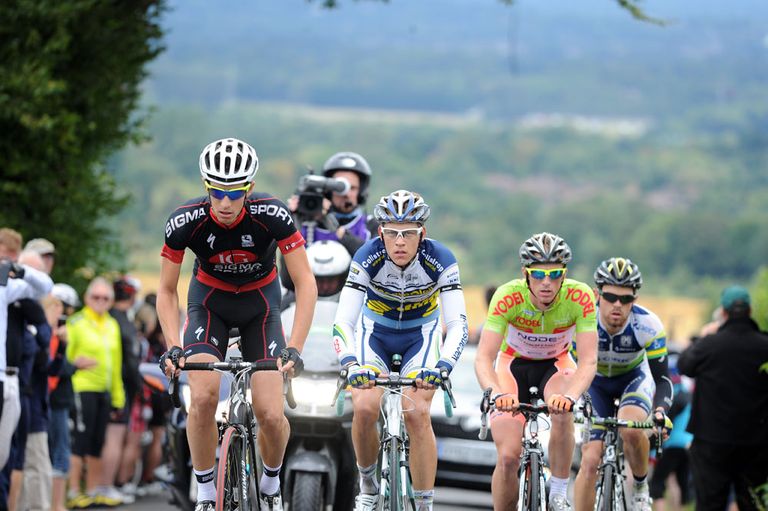 The 2013 edition of the Tour of Britain will be shown live on British Eurosport, the broadcaster announced on Thursday.
Every stage of the eight-day race, September 15-22, will be shown live for the first time on Eurosport.
"We are very pleased to have the opportunity to show every stage of the Tour of Britain live," said British Eurosport Managing Director David Kerr. "The event continues to grow in stature every year and Sir Bradley Wiggins' stated intention to ride in the race this year will only add to that.
"The Tour of Britain is one of over 30 cycling events we will show live this year, including 24 of the 28 UCI World Tour races and all three Grand Tours."
Eurosport will also broadcast the Tour of Britain throughout Europe and Asia, taking the race to a broad audience.
It's good news for British race fans, who are also being treated to live coverage of the one-day RideLondon Surrey Classic on Sunday (August 4) on both British Eurosport and BBC TV. Highlights of the British Cycling Elite Circuit Series and Premier Calendar races have also been shown on British Eurosport.
The ToB will also be broadcast live on ITV4, with a one-hour daily evening highlights show.
The 2013 Tour of Britian starts in Peebles, Scotland, on Sunday September 15 and finishes in London on Sunday, September 22. Tour of Britain 2013 full route details >>