Tour organiser ASO saves Under 23 Paris-Roubaix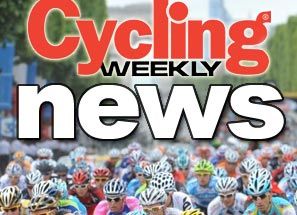 The under-23 Paris-Roubaix will continue next year despite fears of cancellation and rising police fees. The race will receive the support from the Amaury Sport Organisation (ASO), organisers of the professional version and the Tour de France.
"The good relationship between the Amaury Sport Organisation and Velo Club Roubaix has helped preserve the amateur Paris-Roubaix for 2011," read a VC Roubaix statement. "The Amaury Sport Organisation, already co-organiser of the event, decided to provide the additional support needed to hold one of the most important appointments on the calendar for amateurs."
Daniel Verbrackel, the general secretary of the VC Roubaix, and ASO's competitions director, Jean-François Pescheux met on Friday. ASO decided to give around €10,000 to support next year's race.
"I hope," said Verbrackel, "that the police cost will not increase more than 15 per cent."
VC Roubaix announced last week that it would be forced to cancel its event due to rising police costs. Starting January 1, the rate that French police officers charge to control races will jump from €2.40 to €12.43 an hour. Police officers offer their services for free in Belgium and charge around €13.85 in Italy.
The rates are to continue rising in France, too.
New hourly rates:
€13.95 as of July 1, 2011
€16.00, July 1, 2012
€18.45, July 1, 2013
€20.00, July 1, 2014
British race organisers also suffer from rising police costs. Rates vary, but as an example, local police quoted the race organiser of the former Archer RC Grand Prix a price of €9400 last year.
Organiser VC Roubaix spent around €12,000 of its total €22,000 budget on police this year. The fee included the police officer's hourly rate plus meals and fuel.
American Taylor Phinney won the race this year and last year, and is the only two-time winner of the race. The race started in 1967 and some of its winners have continued on to successful professional careers, including Stephen Roche and current World Champion Thor Hushovd.
The Under 23 Paris-Roubaix is shorter than the professional event, around 180 kilometres versus 260 kilometres, but takes in the same cobblestone sectors.
Related links
Under-23 Paris-Roubaix cancelled
Thank you for reading 20 articles this month* Join now for unlimited access
Enjoy your first month for just £1 / $1 / €1
*Read 5 free articles per month without a subscription
Join now for unlimited access
Try first month for just £1 / $1 / €1