Wiggins hits back at Staff's criticism of Team GB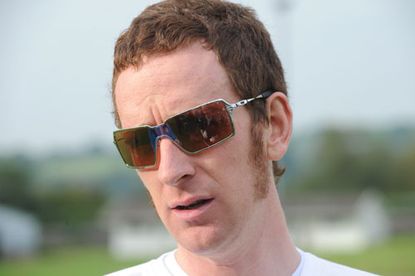 Multiple Olympic gold medallist Bradley Wiggins has responded to former Great Britain track sprinter Jamie Staff's comment that the involvement of British squad's staff in Team Sky has weakened the national team's prospects in the 2012 Olympic Games in London.
During an interview on www.velonation.com published on Monday, Staff said that Team GB's position had been weakened with staff spread too thinly between duties with the Sky professional road team and managing Britain's national team. In particular, Staff singled out Sky principal and GB performance director David Brailsford.
Staff retired from competing for Britain in March, and has since moved to the United States and taken up a job for US Cycling as the country's track sprint coach.
"Jamie has now gone to the American job and I think a lot of it is tongue in cheek, winding up, mind games now," Wiggins told BBC London radio.
"I think we've set such a high standard the last few years of going to World Championships, going to Olympic Games and coming back with such a high medal haul, that the minute we start coming back with two medals people will say 'it's starting to fall apart' which is complete rubbish."
Wiggins also asserted his intention to race on the track for the next ten years, saying his goal was "another three Olympic Games" including 2012.
A total of 34 medals were brought home by the Olympic and Paralympic cycling squad at the 2008 Olympic Games in Beijing, China. Staff was part of Britain's gold-medal winning team sprint squad at the event - Wiggins won gold in the individual and team pursuits.
Wiggins was in London on Friday taking part in the IG Markets Square Mile Challenge, where members of the public could try and beat Team Sky riders on static Wattbikes over a one mile distance.
Related links
Jamie Staff to manage US track sprinters
Track star Staff announces retirement
Thank you for reading 20 articles this month* Join now for unlimited access
Enjoy your first month for just £1 / $1 / €1
*Read 5 free articles per month without a subscription
Join now for unlimited access
Try first month for just £1 / $1 / €1