Trimetals Protectacycle review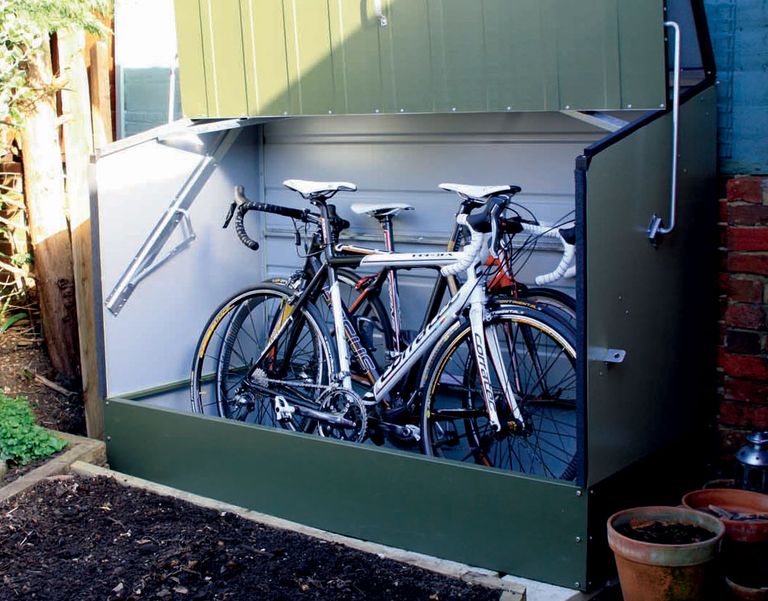 There's ample space for three adult bikes, with extra room for spare wheels, toolbox etc. The Trimetals Protectacycle has upheld its weatherproof claim, even in a foot of snow. It has a police endorsement and passed a Loss Prevention Board level one attack test — a thief would need to be well armed and persistent to beat it. Not cheap, but guaranteed for 25 years.
For
+

Space for three bikes

+

Has passed a Loss Prevention Board attack test

+

Guaranteed for 25 years
Against
-

Takes two hours to build

-

Not cheap
You can't be too careful if you don't want your expensive kit half-inched. Even a garage/shed can be hard to secure — the Trimetals Protectacycle is a great solution.
It just needs flat, hard standing ground, 1.96x0.9m. Concrete is recommended but I had good success on a patio. You need to drill the ground anchor and fixings into whatever it's sitting on, so the stronger the fixing the more secure it will ultimately be.
Delivered flat-packed, the Trimetals Protectacycle took over two hours to build and install, but that was with frozen fingers in winter.