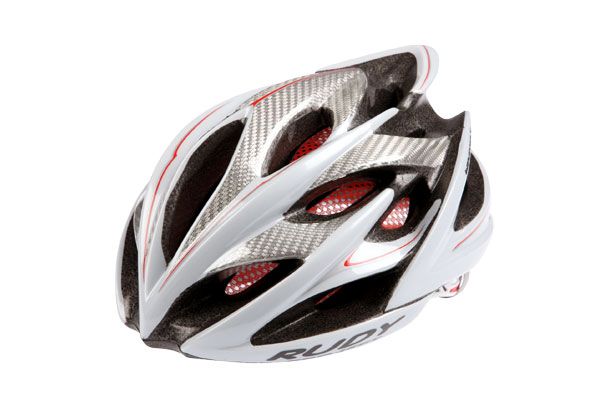 Indeed, I've managed on no fewer than two occasions to curse myself for losing it, while it's been firmly strapped to my head. My next helmet? One of these but in ?black, please.
For
+

Fits small, bean shaped heads

+

Lightweight
Finding a helmet that fits my small, bean-like head has never been an easy task.
Medium sizes tend to sit askew, while small sizes end up either giving me a headache or pinching the back of my skull.
So for no other reason than it fits perfectly, I was keen to pilfer this helmet from the tech department's desk. Since this minor act of larceny, as well as the fantastic fit (S/M), I've grown to appreciate the Windmax's looks and lightness, making it barely noticeable to wear.