BBB RainShield review
BBB RainShield scores well in our test being a great looking and good all-rounder performer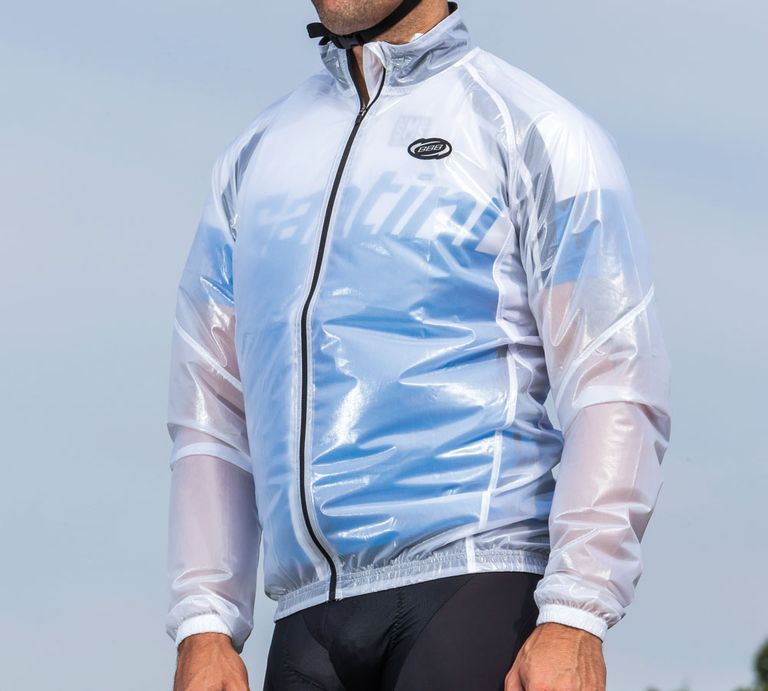 Water resistance is similar to the Endura jacket — while the water doesn't get through, the fabric does tend to hold a little moisture, so it can feel cool against the skin. Not a problem during a hard training ride or race, but worth bearing in mind if your rides tend to be longer and more leisurely.
For
+

Well fitting

+

Great shielding from the weather

+

Good ventilation
- Sizes: S-XXL - Colours: white
Looking every inch the pro rain jacket, ease of use is where the RainShield scores very highly. On the move, unzipping, unpacking and getting the jacket on, even in windy conditions, is a doddle. Likewise getting it off and bundling it back up into a neat, zipped parcel takes very little time or effort.
The fit is excellent, with large perforated panels that start beneath the arms and run along the sides of the back, and ventilate well to keep boil-in-the-bag syndrome to an absolute minimum.