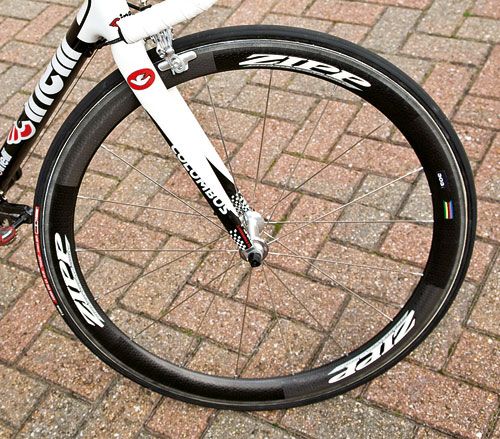 Cycling Weekly Verdict
A wise choice for anyone looking for a light, aero race wheel.
Reasons to buy
+

Light weight

+

Stiff

+

Great all-rounder
With a new rim profile, the 303s are wider and marginally deeper than the previous version and use a full toroidal rim profile mimicking the deeper 404s and 808s.
By increasing the rim width, Zipp's 45mm deep rim performs with the same aerodynamics as a much deeper wheel while adding lateral stiffness. Zipp claims the wheel is a great all-rounder. I would agree.
The light weight of 1,174g for the pair means they feel airy light when climbing, and in a straight line and under hard accelerations these wheels feel quick.
While cornering, the wheels feel stable and the lower profile rim allows you to put the bike into turns quicker and easier than deeper alternatives.