Watch: Amazing film shows how cycling can bring back memories in dementia patients
Patients able to recall names, dates, and emotions while using BikeAround system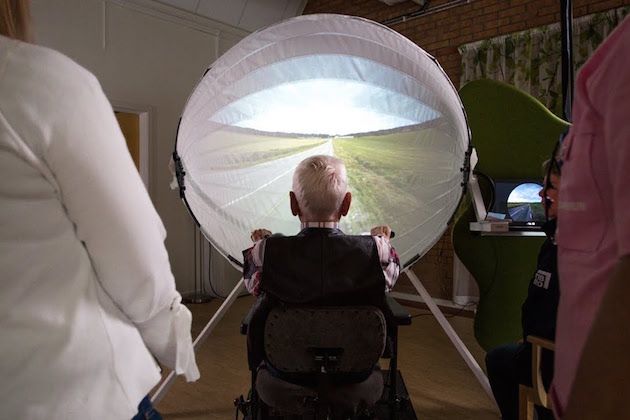 Any cyclist will be able to tell you about the many health benefits that cycling can bring, but researchers in Sweden are taking it to another level as they use an indoor cycling simulator to help patients suffering from dementia.
Anne-Christine Hertz, a biomechanical engineer from the Centre of Health Technology in Halmstad, Sweden, is the woman behind then simulator, which sees patients sit on a stationary bike and pedal around wherever they desire with the help of Google Street View.
The transportable system is called BikeAround, which patients usually use to pedal around the neighbourhoods of their childhood and, as shown in the amazing video above, talk about their memories and what happened in those places with the people around them.
>>> Cyclists rejoice! Three to four cups of coffee per day could make you healthier
"We wanted BikeAround to be as realistic as possible," Hertz says. "When you sit down, you should feel that you are there."
The new system is still being tested, but the theory behind it is that the combination of physical and mental stimulation triggers the release of dopamine in the brain, which scientists think could have a profound effect on helping patients to regain, or at least retain, memories.
The video follows the experiences of 82-year-old Bengt Ivarsson, a mild dementia sufferer who struggles to remembers dates and names, and chooses to go on a ride around the streets of his childhood home in Töreboda.
>>> Cycling and hearth health: should you worry about pushing your heart too hard?
On the ride he passes the point where he first saw his wife Laila, amazingly recalling the moment in 1959 "as if it were yesterday" where he turned to a friend, whose name he recalls, and said "I am going to marry that one".
Research is still being done on the effect that BikeAround can have on memory loss in dementia patients, but the system already has distributors across Europe, Asia, and North America.