Is this the hardest test you can do on a bike? (video)
Despite being only three minutes long, the critical power test could well be the hardest physiological test you can do in cycling – but why should you put yourself through the pain?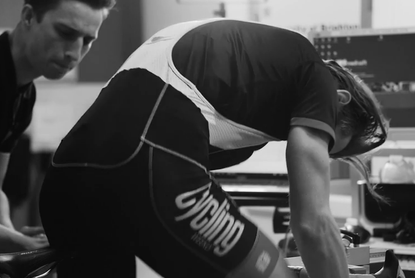 There are a number of physiological tests that you can complete on a bike, such as VO2 max, lactate threshold and functional threshold power tests.
These alone are known to send shivers down the spines of most cyclists. However the lesser known critical power test could well be the test that tops them all when it comes to the dread factor.
>>> Watch – Training zones: what are they and why do they matter?
At just three minutes in duration it may not seem long at first but if completed correctly those 180 seconds should drag on way longer than is physically comfortable.
The test begins with the participant sprinting to a maximal effort, before attempting to maintain this intensity for the remaining three minutes without pacing. In other words, replicating a three minute sprint.
This test isn't purely done for sheer torture as the results do possess some useful analysis that can be helped for future performances and training. These include:
Defining peak power levels over the range of one minute.
Helping predict how long and hard you can ride above your critical power level without significantly affecting your anaerobic work capacity, meaning you can pace much more accurately, which will pay off when it matters most in a race situation.
Identifying whether a rider is more suited to sprinting or time trialling or whether they are more efficient at producing power in or out of the saddle.
Thank you for reading 20 articles this month* Join now for unlimited access
Enjoy your first month for just £1 / $1 / €1
*Read 5 free articles per month without a subscription
Join now for unlimited access
Try first month for just £1 / $1 / €1