Watch: Former pro Phil Gaimon goes after another KOM in latest 'Worst Retirement Ever' video
Lookout Mountain is his latest target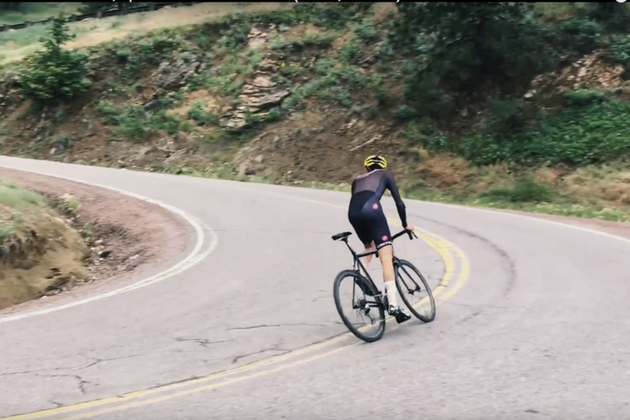 Former pro Phil Gaimon is back on the hunt for Strava KOMs, this time travelling to Lookout Mountain just outside Denver, Colorado.
The former Cannondale-Drapac rider retired from professional cycling at the end of last season, and is now spending his weekends travelling across America trying to sweep up some of the most coveted Strava KOMs.
Lookout Mountain is his latest target, with Gaimon looking to beat not only the official KOM held by professional mountain biker Howard Grotts, but also the unofficial best times of Tom Danielson and Jonathan Vaughters.
To cheer him on, Gaimon enlisted the help of a number of local riders who were scattered up the climb to film his effort,give him a few words of encouragement, and, in one case, run naked alongside him despite temperatures of just 7ºC.
Grotts' time of 16-31 for the 7.3km climb had stood since 2012, even holding off the challenges of numerous pros when it was featured in the USA Pro Cycling Challenge in 2015.
>>> The nine types of ride we all upload to Strava
However Vaughters and Danielson had apparently ridden the climb around a minute and a half faster, with Gaimon taking particular interest in beating their times.