Watch: Rider narrowly avoids being hit by falling tree on way to watch Tour Down Under
His riding partner was not so lucky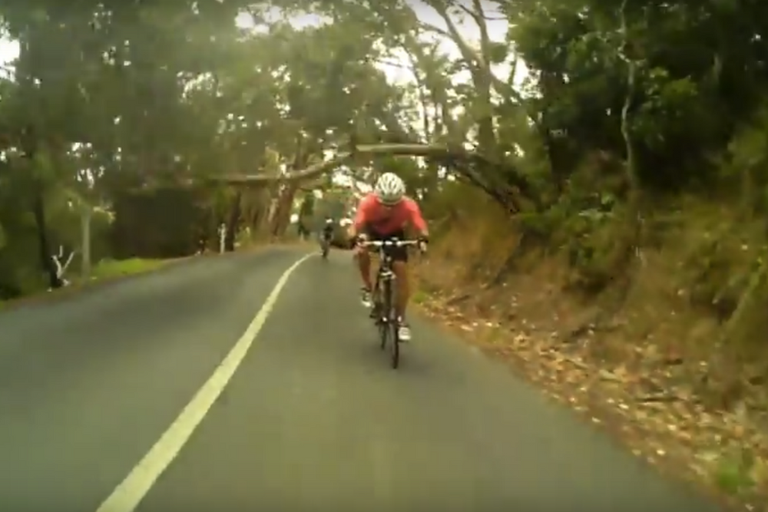 A cyclist in Australia had a narrow escape on Wednesday after nearly being hit by a falling tree.
In a video posted online by YouTube used Mark Briais, the rider is captured on a rear-facing action camera narrowly avoiding a nasty crash as a tree falls across the road just a few metres behind him.
Unfortunately there is another rider at the back of the group who is unable to completely avoid the tree, but thankfully seems to have been able to scrub off enough speed that he suffers only a light fall.
>>> Scary crash video shows the moment a rider plummets off mountain road into ravine
The three riders were descending in the hills of South Australia, and were on their way to watch stage two of the Tour Down Under from Stirling to Paracombe.
The video was shot on a Cycliq Fly6 rear-facing camera, the same device that was used by two American riders to catch a bike thief red-handed earlier this week.