Brazen bike thief caught on camera stealing high-end Wilier road bike (video)
Other riders's Cycliq camera catch thief red-handed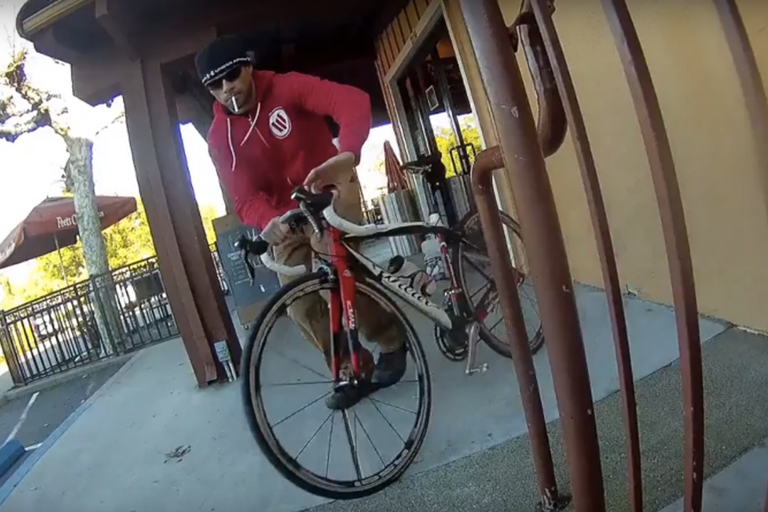 You might put an action cam on your bike to capture high-speed descents or dodgy drivers, but one rider in America inadvertently used his to catch a bike thief red-handed.
The incident took place in Alamo, California, with a rider called Kevin keeping his Cycliq Fly12 camera recording as he and his wife headed into a cafe for a mid-ride coffee.
The footage then shows the thief being dropped off by a van, checking whether the riders inside the cafe were looking, then making off with another Wilier bike that had been left unlocked by the front door.
>>> Bizarre video sees thief in China cut down tree to steal bike
"As we rolled in around the white truck my Fly12 caught the license plate, then of course we caught the thief in the act," Kevin said after the incident.
"The second half of the video came from my wife's Fly12 and shows a better view tying the thief to the truck. The Sheriff was called and give this information."
As for the thief, he has been tracked down by the local police force, with proceedings against him still ongoing.