Cycling and exercise addiction: how much is too much?
What does it mean to get hooked on riding your bike? CW investigates exercise addiction and comes face-to-face with its devastating consequences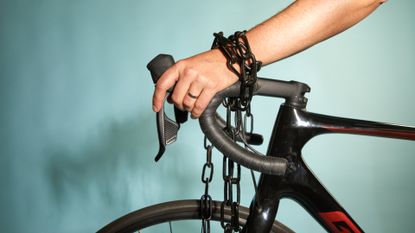 (Image credit: Future)
Mark Bentley thought he was like any committed cyclist. Riding his bike wasn't only a hobby, it also gave him a sense of purpose. A good training session made him feel alive and satisfied. But there was a problem: it could become allconsuming. Squeezing in training around his social life and work as a business journalist based in Frankfurt, Germany, sometimes caused friction. When we spoke by phone in early September, Bentley confided that he was thankful to have a "very understanding" girlfriend, but admitted that he frequently prioritised training over social events and household chores.
"A few weeks ago there was a party, my girlfriend Su wanted to go to but we didn't go because I had an early morning club ride the following day," the 54-year-old told me. "Su sometimes complains that I neglect things in the house because of my cycling. I was put on part-time hours during Covid, which halved my salary, and my girlfriend felt I should look for another job, whereas I thought, 'Bugger that, it means more time to train'."
Whether he realised it or not, Bentley was exhibiting multiple symptoms of exercise addiction.
What is exercise addiction in cycling?
There is no strict definition of this form of addictive behaviour, but it describes the loss of control over exercise habits involving a dependence on exercise and, crucially, resulting in negative health, social and professional consequences. Multiple studies have found that cyclists (along with runners) are more at risk of exercise addiction than any other type of sportsperson. Indeed, one study of Spanish club cyclists found that 17% matched the criteria, compared to 0.3-0.5% of the general population.
It is vitally important that we, as cyclists, are aware of the dangers of exercise addiction and able to recognise the signs. I asked psychotherapist Katherine Cullen (née Schreiber), co-author of the book The Truth About Exercise Addiction, why cyclists are at particularly high risk. "Not everyone who cycles should be considered an exercise addict," she said, "but it tends to be more prevalent among people who cycle versus those who do team sports." As I began researching this piece, I didn't realise just how catastrophic the outcomes of exercise addiction can be – but I was about to find out in the worst possible way.
Cycling dependency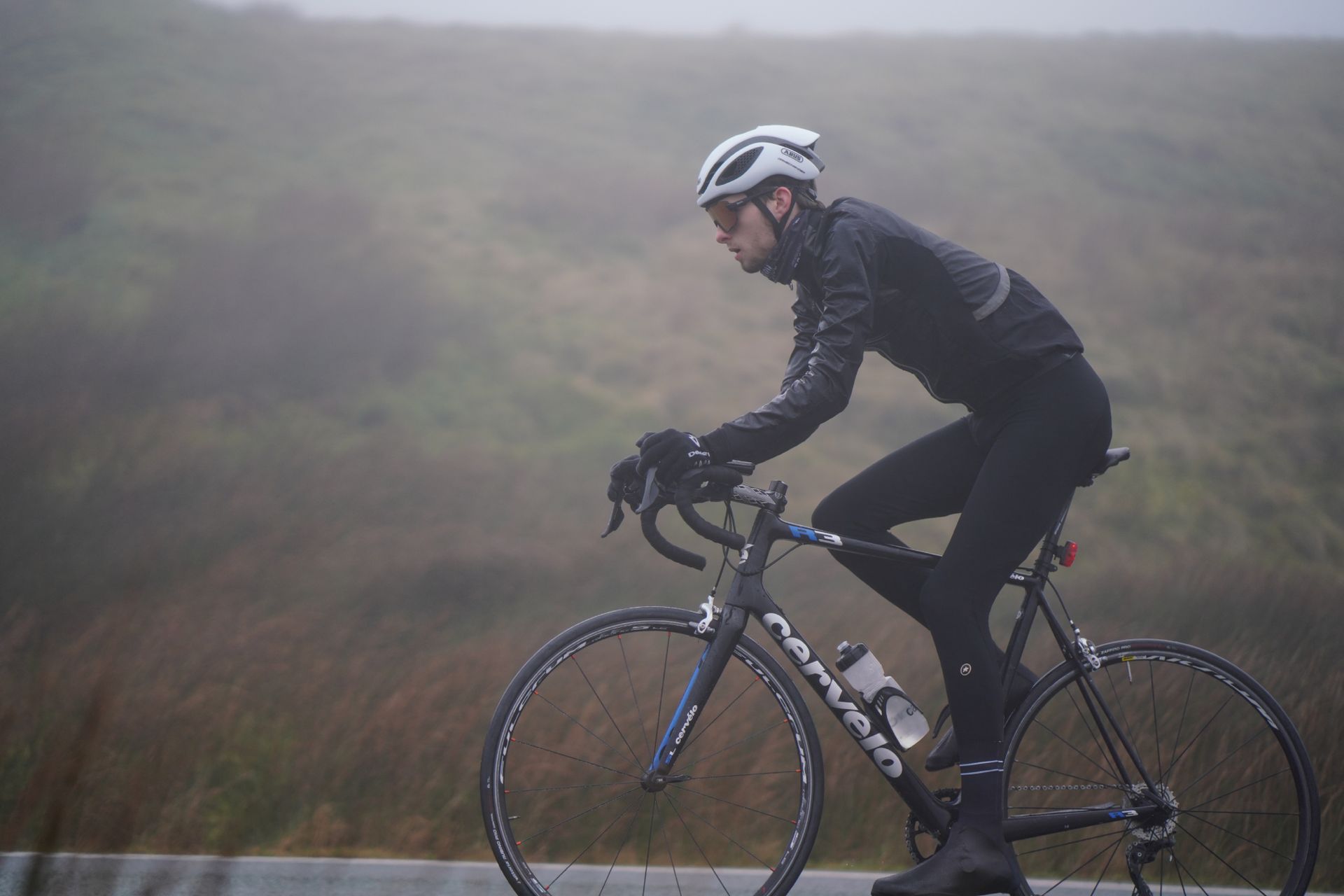 First, let's get this straight: riding your bike a lot and wanting to become fitter, stronger and faster does not mean you are addicted. Cycling, as we know, has innumerable benefits – it is a very healthy pastime. The problem comes when a rider grows dependent on cycling and feels they need to ride to the extent that cycling ranks above all other commitments, resulting in physical, psychological or interpersonal harm.
According to psychologist Iain Brown's much-cited 1997 research, there are six stages to becoming an exercise addict. One is salience, when the activity becomes the most important thing in the person's life; two is conflict between the addicted person and others; three is emotions, when the athlete uses exercise to regulate their mood; four is tolerance, where the person requires ever increasing amounts of exercise to feel the 'buzz'; five is the presence of withdrawal symptoms in the absence of exercise; and six is a loss of control, e.g. an inability to limit exercising time and being secretive around it.
Just as alcoholism manifests in different forms from one individual to the next, so too exercise addiction. The case of Mark Bentley contrasts sharply with that of Rob Whittle, a dog-trainer from Cheshire, who rides around 5,000 miles a year. Whittle explained how, in January 2020, he ignored pleas from his wife to refrain from cycling in icy conditions. "She said I was a fool," recalled the 53-year-old, "but I needed to ride outside after weeks on the indoor trainer. After 15 minutes, I crashed on some black ice and immediately knew I had done something bad to my wrist." He just couldn't stop. "I had to complete the ride for my mental state – I was like a drug user needing a hit. The hospital later confirmed I'd broken my wrist."
Whittle may not be an exercise addict – but on the occasion outlined, he exhibited addictive behaviour. He felt compelled to ride and it caused him serious harm. Part of the addictiveness was the data, he admitted. "Having all the metrics is both a help and a hindrance. I was going out purely to hit numbers, and if I failed to do so, I would be angry and moody." Meanwhile Whittle was ignoring his body's need to recover. "I knew sometimes it would be better for me to take a week off, but I was so fixated on hitting the numbers that even when my legs were knackered, I had to go out."
I asked Cullen about the role of data in exercise addiction. "Numbers do often contribute to obsessive thinking and compulsive behaviour," said the psychotherapist. "A person who struggles with exercise addiction will often fixate on a specific numerical goal to the detriment of their health."
In some ways, exercise addiction is similar to having a dependence on an addictive substance. Andy Kirkland, a cycling coach and lecturer at the University of Stirling, explained: "The first time you take a [recreational] drug, it has a pronounced effect. When you exercise, the hormonal response and endorphins likewise make you feel good." After a while, the drug user builds up a tolerance. "Similarly, someone addicted to exercise has to up the dose to feel the effect of that original one. But there's only so high the dose can go without causing harm – eventually it compromises relationships, your health, your wellbeing."
How to tell whether you're an addicted or just very keen cyclist? "If on an ongoing basis you feel compelled to ride a bike over doing anything else, that's a problem," said Kirkland. "On the other hand, if you know you can control your cycling, that you don't have to go out on your bike tomorrow, that's probably a healthy relationship."
Listening to this distinction, I began to question my own cycling habits. Could I call off tomorrow's ride without feeling uneasy about it? Probably not. It turns out that, as an endurance athlete in the 18-35 age range, I am in the demographic most susceptible.
Making this subject even more complex, some people's addiction to exercise is bound up with a desire to lose weight. According to research, nearly 50% of people with an eating disorder such as anorexia or bulimia develop compulsive habits around exercise. The difference is, their primary objective is weight loss or getting thinner. For this feature, our focus is on people for whom exercise is an end in itself. What lies beneath their addiction?
"There are usually underlying contributors to exercise addiction, such as mood disorders or unresolved trauma," said Cullen. "If these aren't resolved, addictive habits may develop and may not be limited to exercise but also involve substances." There are even cases of exercise addicts taking PEDs and steroids to enhance their performance.
Aren't the pros addicted to exercise?
"It can be incredibly difficult to distinguish between a professional's exercise habits and those of someone with exercise addiction," admits Andy Kirkland. "I've gone through the diagnosis with some pros and they've ticked most of the boxes." Though they may appear to be exercise-addicted, most pros have their routines fully under control.
An elite athlete tends to have better tolerance, knowing that if they up their training too much, they will over-train and burn out, risking their sporting performance – and hence their career. Moreover, they often make changes to their planned training, further demonstrating an ability to stop or cut down as recommended.
Because sport is their job, pros have to find a balance, allowing time for other life activities; they understand that a wholly sport-centric approach would be detrimental. Additionally, they have rest and recovery periods built into their schedules.
The biggest difference is that pros have coaches and doctors watching out for them. "As a coach, I've sometimes prescribed the occasional drink [of alcohol], to go out with mates," Kirkland adds. "If they're upping the mileage and hours but are not maintaining performance or improving, and they're fatigued, it has to be questioned. A coach has to understand the boundary; it's not about always pushing them harder."
How to find out if you are addicted to exercise
Take this test to check yourself for the signs of exercise addiction. Note your answers to each question and total up your score.
Swipe to scroll horizontally
| | | | | | |
| --- | --- | --- | --- | --- | --- |
| Row 0 - Cell 0 | Strongly disagree | Disagree | Neither agree nor disagree | Agree | Strongly agree |
| Exercise is the most important thing in my life | 1 | 2 | 3 | 4 | 5 |
| Conflicts have arisen between me and my family/partner about the amount of exercise I do | 1 | 2 | 3 | 4 | 5 |
| I use exercise as a way of changing my mood (e.g. to get a buzz) | 1 | 2 | 3 | 4 | 5 |
| Over time I have increased the amount of exercise I do in a day | 1 | 2 | 3 | 4 | 5 |
| If I have to miss an exercise session I feel moody and irritable | 1 | 2 | 3 | 4 | 5 |
| If I reduce exercising hours, and then start again, I end up exercising as often as I did before | 1 | 2 | 3 | 4 | 5 |
A score of 0-12 indicates a healthy relationship with exercise;
A score of 13-23 indicates your behaviour with exercise is heading in the direction of addiction but it isn't controlling or negatively impacting every aspect of your life;
A score of >24 suggests the relationship with exercise is addictive and you should consider seeking professional help from a GP or sports psychologist.
How dangerous is exercise addiction in cycling?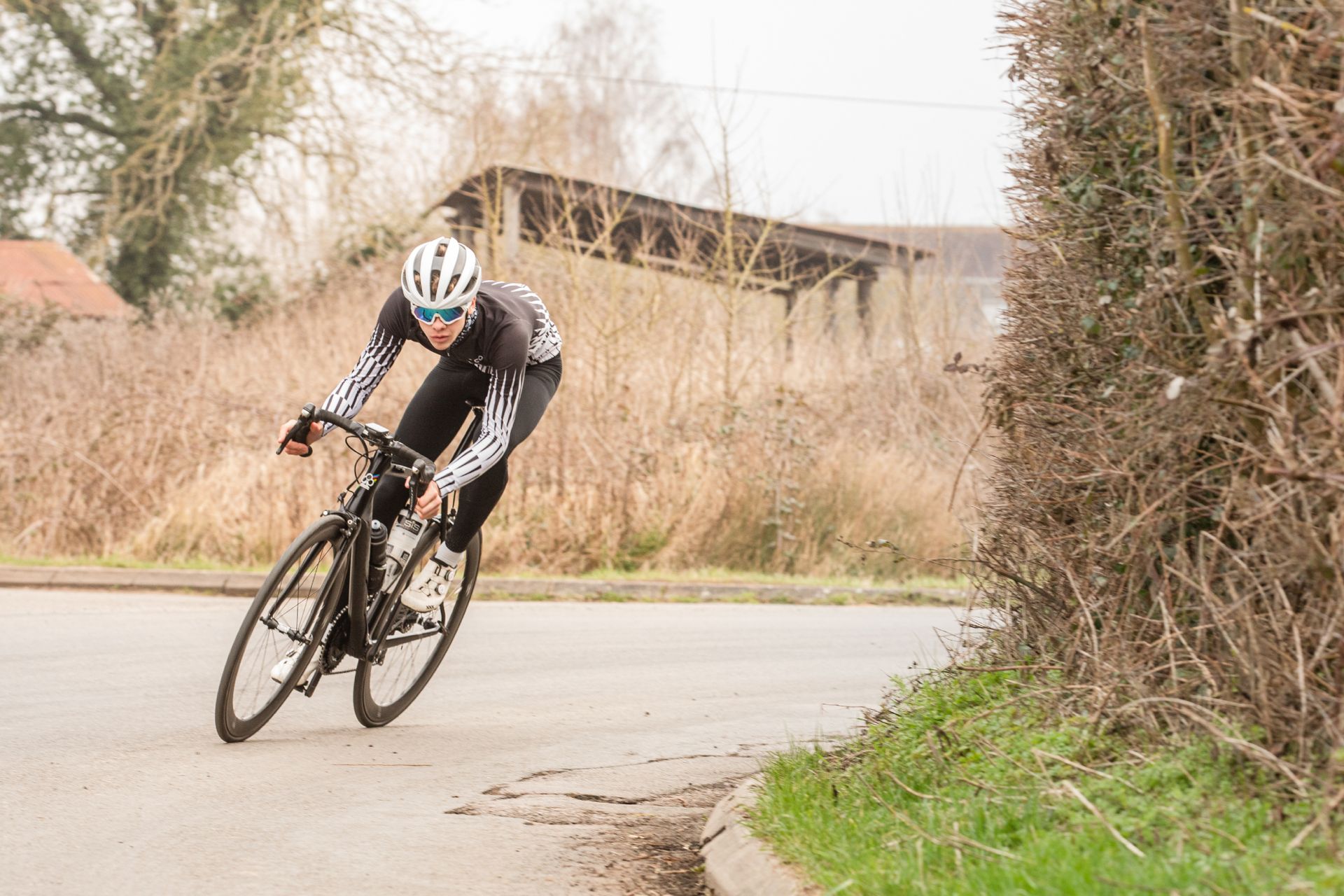 As I explored the definition of exercise addiction, little did I know that theory was about to be eclipsed by real life tragedy. Listening back to my 40-minute chat with Bentley, I noticed that the overseas correspondent was enjoying being the interviewee for a change; he was revelling in telling his story and sharing his passion. We laughed and found common ground in our love of high mountains. But a few of the details he told me I found worrying.
"When I moved to Germany in 2011, I was overweight, a heavy drinker and a smoker," he confided. "I definitely have an addictive personality and I tend to hang around similar people." I remembered what Cullen had told me about previous addictions sometimes being channelled into exercise to fill a void. When I asked Bentley if he was addicted to exercise, he shrugged off the question. "Both my girlfriend and my mother tell me I'm obsessed," he said. "If I'm not riding, I'm talking about it or watching cycling. It never ends, my girlfriend says. I'm aware it's addictive, but it's my hobby so why not do it in my spare time? At least this addiction isn't harmful. Cycling is healthy."
Bentley told me he was riding about 2,000km a month, much of it on Zwift and involving "chasing stupid numbers". Frustrated that his performance wasn't improving, he had recently started monitoring his blood lactate, commenting: "I've tried everything else – I'm reaching a dead end." Then he told me about recent health concerns. "I've developed this problem where, whenever I ride at upper levels of Zone 2, I have a pain in my chest," he said. "I've decided to cap off the intensity at Zone 2, hoping that should solve it."
That comment sat uneasily with me, as I knew that no one should ever take chances with chest pain. "I know if I go to the doctor and it's a serious problem like a heart issue, I'll have to lay off the training and I'll lose fitness that I've worked hard to build," he sought to rationalise it. "I'd rather not sacrifice that. I've worked out it could be angina, as that comes on slowly. I thought I'd hedge my bets and carry on. I've not had a heart attack yet."
Messages undelivered
Three weeks later, as I put the finishing touches to the interview, I sent Bentley a WhatsApp message to verify some information. No read receipt appeared; my message remained undelivered. I reached out to Bentley on Twitter, where we had first connected, but he didn't respond there either. After a few days, I began to worry and visited his Strava profile. Bentley's last activity was a 68km lap of Watopia on Zwift on 9 September. Upon clicking on the comments, I was stopped in my tracks: "Rest in peace my friend", heart emojis, farewells. I froze in shock. The day after that final Zwift ride, I later found out, Bentley had gone for a meal with his girlfriend Su before meeting friends for a drink. That night, after returning home and going to sleep, he suffered a cardiac arrest and died, aged 54. To date, the cause of his cardiac arrest has not been determined.
Once I'd gathered my thoughts, I couldn't help but wonder whether this outcome could have been avoided. I learned that Bentley had arranged a doctor's visit about his chest pain but he didn't survive to make the appointment. My thoughts were with his grieving family as the news sank in. Bentley was an intelligent, extremely likeable person, and his love of cycling was infectious. It was very uncomfortable to confront the possibility that his compulsion to keep pushing himself on the bike was a factor in his death. We'll never know for sure, but if Bentley had laid off cycling as soon as he began having chest pain, it's possible he would still be alive today. But he just couldn't stop. When I started researching this feature, I was sceptical about the seriousness of exercise addiction. Could exercise really be dangerous?
We're cyclists and we all feel a certain level of need to ride, after all. Yet here was the reality of addiction brought to a devastating conclusion. This feature is dedicated to the memory of Mark Bentley, 1967-2022.
Statement from the family
Mark Bentley's sister Jane and mother Sandra kindly consented to this feature's publication and provided the following statement in memory of Mark: "Without doubt, Mark was exceptional. He was a caring and thoughtful person who was always willing to help others. He was a very sporty person, enjoying tennis at a young age, skiing, golf and in the last few years cycling, which he was so passionate about that it became a massive part of his life. His enjoyment of riding his bike was unsurpassable. We will miss Mark terribly but will always find comfort in our memories, and knowing, as his passing has highlighted, that he had such a positive impact on so many lives." The family have set up a JustGiving page in memory of Mark, with all donations going to the Wheels for All charity. The Scuderia Rossetti Social Riding Club, based in Frankfurt, organised their first Mark Bentley Annual Memorial Ride in October.
If you have been affected by the issues raised in this feature, you can contact the Samaritans on 116 123 or mental health charity Mind on 0300 123 3393
This full version of this article was published in the print edition of Cycling Weekly. Subscribe online and get the magazine delivered direct to your door every week.
Thank you for reading 20 articles this month* Join now for unlimited access
Enjoy your first month for just £1 / $1 / €1
*Read 5 free articles per month without a subscription
Join now for unlimited access
Try first month for just £1 / $1 / €1