'More doubles, more sweetspot and more running': The training changes that are paying off for Anna Kay
The 23-year-old cyclo-cross specialist talks CW through a non-stop week of training and racing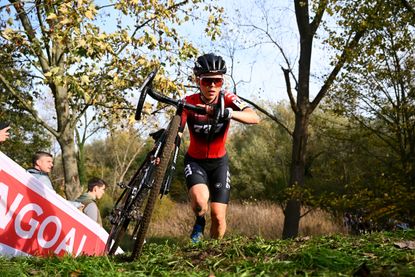 (Image credit: Getty)
Get The Leadout Newsletter
The latest race content, interviews, features, reviews and expert buying guides, direct to your inbox!
Thank you for signing up to The Pick. You will receive a verification email shortly.
There was a problem. Please refresh the page and try again.
Want to know how the best riders in the world train? For each article in this long-running MY WEEK IN TRAINING series from Cycling Weekly's print edition, we sit down with a pro rider who talks us through a recent week of training in granular detail. This time it's the turn of Anna Kay...
Cyclo-cross specialist Anna Kay's season got off to a flying start with two National Trophy series wins and a solid 10th place at November's European Championships in Namur, Belgium, where she finished just behind Marianne Vos. The 23-year-old is among the favourites at today's British National CX champs, an event at which she has been on the podium every year since stepping up to the senior ranks in 2019. Kay talked us through a busy October week of training and travelling, culminating in the UCI World Cup round in Tabor, Czech Republic.
It seems you're having an excellent season so far?
Yeah, it started well but I picked up a little injury last weekend [12-13 November] so I missed the subsequent two World Cup rounds. It's all fine – a long-term injury that I struggle with, which just flared up a little. I'll be back racing next week.
You switched coaches last year. What difference has that made?
I've had a few different coaches in the past couple of years. I'm now with Paul [Delani] from TrainSharp, and he's been very considerate. My training is now less intense over the summer. My previous coach was Belgian, and he'd get me to do efforts in every session, which seemed too intense at times. Another change with Paul has been to do more split days with a morning and an afternoon session. We've found that I can tolerate the load better this way.
Any other changes that have proved beneficial?
More running and more sweetspot efforts, which I'd never done much of before. Paul gets me to do lots of 10- to 15-minute efforts at sweetspot. And finally, just resting a lot more, looking after my body.
Rider profile: Anna Kay
Age: 23
Height: 5ft 1in
FTP: Not supplied
Lives: Newcastle upon Tyne
Rides for: Plantur Pura (road); Team 777 (cyclo-cross)
Best results: 3rd – U23 CX World Champs (2020); 2nd – U23 CX European Champs (2019); 2nd – British National Champs (2019)
Twitter: @AnnaKay_3
Instagram: annakaycx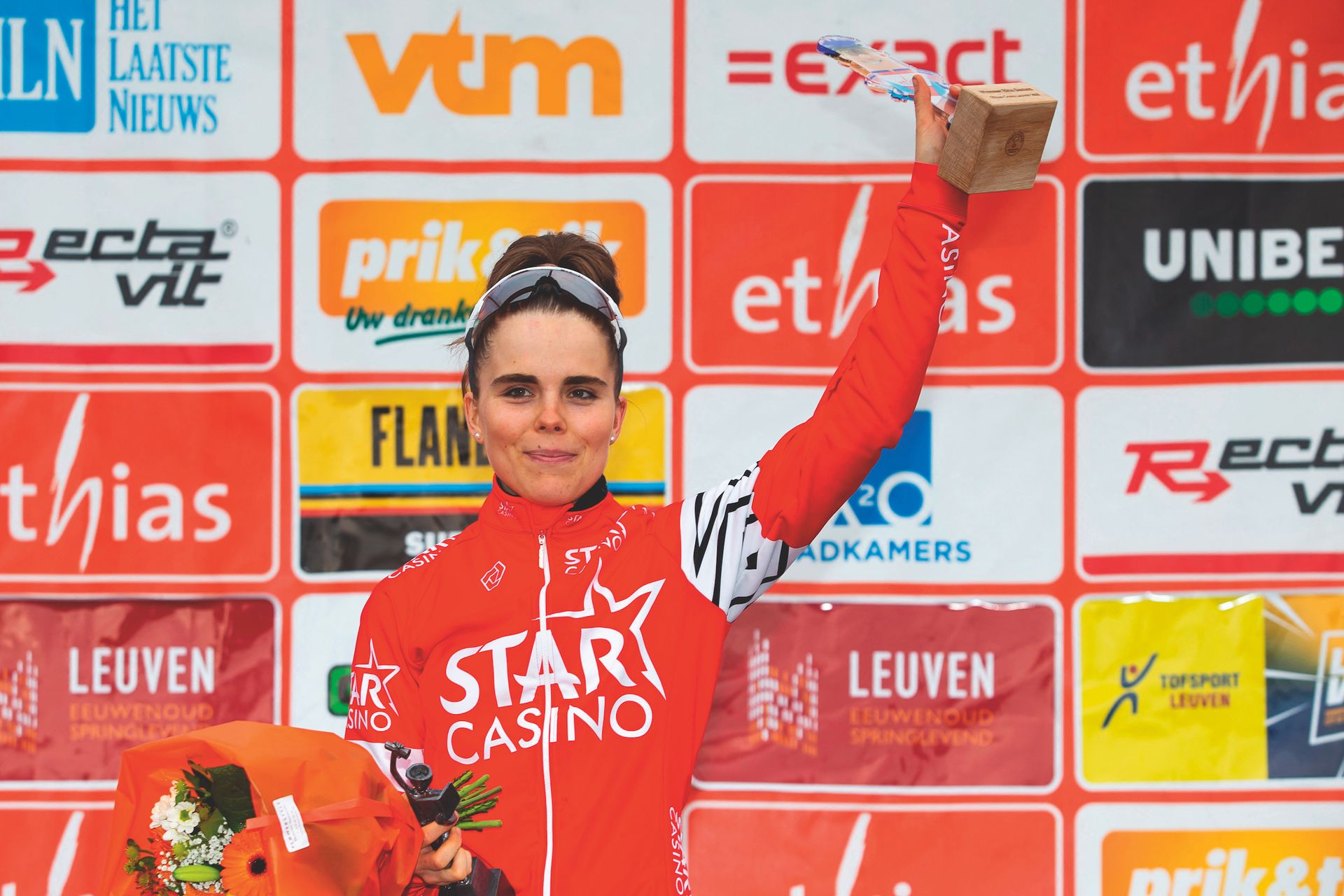 As a CX rider, what do you focus on during the summer?
I've tried different approaches, mountain biking and road racing. This year, I did more of a road season, which has definitely helped with my strength. It's about getting a balance of what I need, and I'm still unsure exactly what that is. Summer has to be for base-building too.
Is most of your training CX-specific?
Yeah, most sessions are cyclocross-related, apart from base miles in the summer. From August onwards, it's very much focused on cyclo-cross, with shorter efforts and twice-weekly running. Over the summer, I go to the gym once or twice a week to do squats and a little upper body work.
The week: Facts and figures
When: 17-22 October 2022
Where: Newcastle upon Tyne
Training for: UCI CX World Cup series
Total riding: 9hr 20min
Z3+ effort: 1hr 20min
Monday: AM: Recovery ride, PM: Core session – 2hr 15min
I'd raced on Sunday, so today I did an easy ride on my cross bike. It was keeping the effort level low, judged on feel, with the intention to recover and spin out the legs. For the day after a race, my coach Paul usually tells me to either have the day off or do an easy ride, depending on the weather. In the afternoon, I did an hour's core session using resistance bands and arm weights. Sometimes I'll even do reps of lifting my bike as though going over a hurdle – it seems to work!
Tuesday: AM: CX skills session, PM: Sprint session on turbo – 3hr
Paul sets my sessions using Today's Plan, and today was a skills session in the morning: running, starts and hopping over hurdles. It was nothing too intense, just working on technical aspects. Most of my training is done on my own, or with my dad if he is available. In the afternoon I had to do five 45-second sprints on the turbo, flat-out effort.
Wednesday AM: CX skills session, PM: One-minute efforts on turbo – 2hr 15min
This was another split day: 90-minute CX session in the morning. This was a mix of skills and efforts during the running. I used a local cross course and on the running sections, I got off and sprinted – six times in total. I also practised some starts. For the afternoon's turbo session, I did 10 times one minute at around threshold power, which for me is 250W, with two minutes' recovery in between.
Thursday AM: Sweetspot intervals PM: Run & core session – 2hr 30min
Thursday was four times 10 minutes at sweetspot on the road. I find sweetspot training really hard – it's a power that is just uncomfortable but not really hard, so you're aware of the discomfort, unlike in a race. My sweetspot power is 200W. It went OK, despite this not being my favourite type of training. In the afternoon, I did another core session, plus a 25-minute run.
Friday: Travel day – 0hr
It was a travel day today with my dad, en route to Tabor [in the Czech Republic]. I did some stretching in the back of the motorhome, but that was about it.
Saturday: Course practice – 2hr
We went to the course and I did 40 minutes of course practice, plus warm-up and cool-down. I followed my usual routine: one or two sighting laps, then on my last lap I'll do a hard effort on certain sections and push hard on some of the corners to get a feel for how fast I can go. I really like Tabor, as it's hilly and you know where you need to put in the effort. The rest of the day was spent just chilling, stretching and massaging with the foam roller.
Sunday: Race: UCI World Cup, Tabor – 1hr 45min
In the morning on race day, I did two laps on the course, then my warm-up, which is five minutes easy, eight minutes progressive, and two or three sprints. The race was good: I finished 15th after some mechanical issues. My Di2 shifted into the biggest gear at the foot of the climb and stuck there, so I had to grind it out at 30rpm. I made it to the pits but lost some time, then had to sit in some groups to recover for a while.
This full version of this article was published in the 8 December 2022 print edition of Cycling Weekly magazine. Subscribe online and get the magazine delivered to your door every week.
Thank you for reading 20 articles this month* Join now for unlimited access
Enjoy your first month for just £1 / $1 / €1
*Read 5 free articles per month without a subscription
Join now for unlimited access
Try first month for just £1 / $1 / €1
Get The Leadout Newsletter
The latest race content, interviews, features, reviews and expert buying guides, direct to your inbox!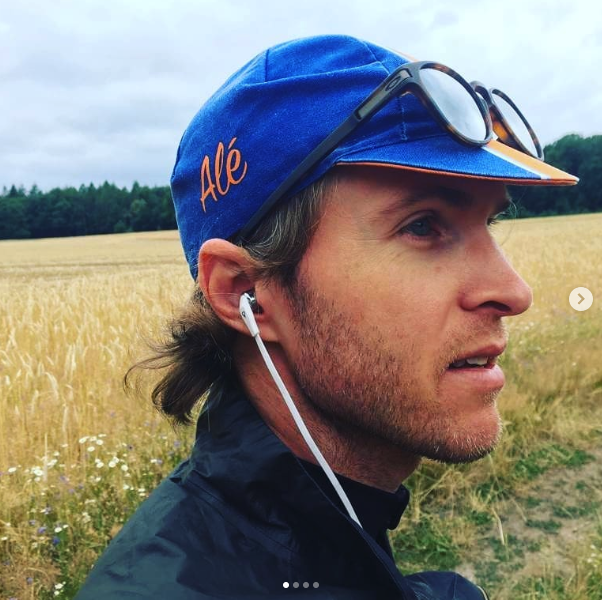 David Bradford is fitness editor of Cycling Weekly (print edition). He has been writing and editing professionally for more than 15 years, and has published work in national newspapers and magazines including the Independent, the Guardian, the Times, the Irish Times, Vice.com and Runner's World. Alongside his love of cycling, David is a long-distance runner with a marathon PB of two hours 28 minutes. Having been diagnosed with retinitis pigmentosa (RP) in 2006, he also writes about sight loss and hosts the podcast Ways of Not Seeing.