Belgian Olympic Federation to host London 2012 "Cycling Paradise"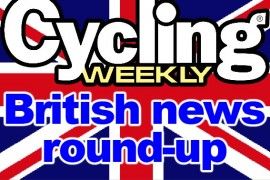 >>>We want to hear what's happening in your area - from racing results to sportives, recreational cycling to commuting. To submit your stories for CW's British news round-up, please email Nick Bull or Richard Abraham>>>
Cycling enthusiasts are being offered the chance to enjoy this year's Olympics from the comfort of a Belgium-themed venue.
The Belgium House - situated in the heart of London - is the brainchild of the country's Olympic and Interfederal Committee (BOIC), who wish to offer ticketless fans a unique way of watching the action unfold.
Designed specifically to offer a "taste of Belgium", sport will be shown daily on a big screen from 11am to 2am. Local delicacies including beer and chocolate will be on sale too for those who wish to indulge.
A free exhibition devoted to Belgian cycling greats - The Belgium Cycling Paradise - will also be open daily.
To coincide with the opening of the Belgium House, Eddy Merckx will be among those riding 317km from Brussels - via Ypres and Maidstone - to London, where they'll arrive on the opening day of the Games (July 27).
Entry to Belgium House costs £5; more information can be found at www.roadtolondon.be.
British Cycling has confirmed its support for proposals to build a multi-discipline cycling centre in Torbay.
Discussions relating to an outdoor velodrome and closed road circuit took place with Torbay Council earlier in 2012, and BC plans to provide capital funding assistance to bring the project to life.
Dave Cockram, British Cycling's National Facilities Officer, said:"The South West of England is in desperate need of dedicated traffic-free cycling sport facilities for both sporting and recreational use. At present there are none in Devon or Cornwall and riders are having to travel to Bournemouth or Newport to access a velodrome, or to West London or Birmingham to access a closed road circuit."
Vélo, an exhibition of cycling photographs by artist Andrew Smith, opens this Saturday (June 30) at the Bank Street Arts in Sheffield with a special preview.
The evening gets underway at 6pm, immediately following the prologue of this year's Tour de France.
Further information at: http://andrewconroy.wordpress.com/2012/04/21/velo-tour-de-france-unrealities/. The exhibition runs until 31st July.
British Cycling members can get £5 off entry into the Salisbury Sportive, which forms part of their Wiltshire Weekender.
Taking place in August (11-12), the event returns to the calendar for the second successive year. Previously referred to as the Twinings Pro-Am Tour, BC stepped in to save the event after the tea manufacturer pulled out.
Two routes - 100km and 160km - are on offer, while the Wilton GP - the final round of this year's Premier Calendar - takes place 24 hours after the sportive.
Visit http://www.britishcycling.org.uk/events/details/80346/British-Cycling-Wiltshire-Weekender for more information.
Congratulations go to Annie Simpson, who has graduated with First Class Honours from Northumbria University.
Impressively Simpson (Matrix Fitness-Prendas) managed to win the recent Johnson's Health Tech Series despite her frantic work schedule.
>>>We want to hear what's happening in your area - from
racing results to sportives, recreational cycling to commuting. To submit your stories for CW's British news round-up, please email Nick Bull or Richard Abraham>>>
>>To catch up on previous weeks' round-ups see the British news round-up index page>>>