Bob Howden elected as new British Cycling president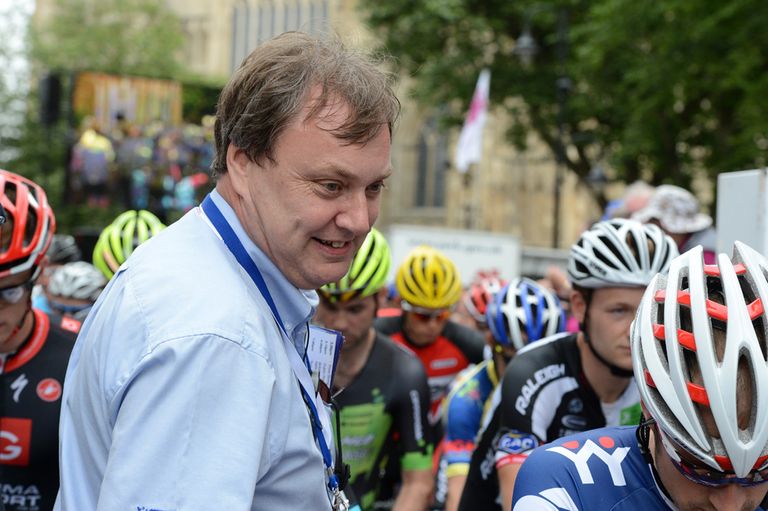 Bob Howden has been elected as British Cycling president, replacing Brian Cookson in the post. Howden had been acting president since the departure of Cookson when he took us his new role as president of the Union cycliste Internationale (UCI) in September.
Howden has been a member of British Cycling's board for the past 13 years, and chair of British Cycling Yorkshire since 2001. A former racer, Howden has spent the past 35 years heavily involved in cycling, including organising the Ryedale Grand Prix and three editions of the road race national championships.
Howden's successful election was announced after the British Cycling National Council meeting in Crewe on Saturday, November 9. He was sole nominee having been put forward by Yorkshire, South and Central Regions and the BC board.
"I am delighted to have been elected as British Cycling's President with a mandate to push on with ensuring that British Cycling is achieving its objectives," said Howden. "We will remain true to what has become our tradition: to succeed on the world stage and to inspire people to enjoy riding their bikes more often, be it for sport, recreation or transport.
"Brian Cookson is a tough act to follow - especially when you look at the amazing roll call of successes that British Cycling has enjoyed under his leadership. We are certainly riding high and it's now my job to ensure that we build on this over the next four-year cycle. I'm looking forward to getting stuck in."
In addition to his involvement with cycling, Howden is the managing director and owner of the Ongoing Developments group, which includes paving and walling company Grasscrete.
Related links
Bob Howden poised to become new president of British Cycling
Brian Cookson elected as new UCI president