Bradley Wiggins says he suffered 'borderline rape' during three years of 'abuse' by coach
Speaking on Fearne Cotton's Happy Place podcast, Wiggins says he now "hates cycling" and only ever used the sport as a distraction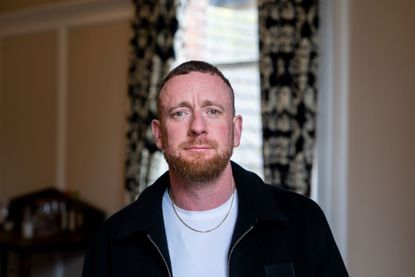 (Image credit: Getty Images)
Sir Bradley Wiggins has opened up on a horrifying three-year period of being abused by a coach, and has said he suffered "borderline rape and sexual abuse" beginning at the age of twelve.

Speaking on Fearne Cotton's Happy Place podcast, Wiggins admitted that the face of the male coach - who he did not name - still haunts him now many years later.
The former Tour de France and Olympic gold medal winning cyclist said that he now "hates cycling" and added that he only dedicated his life to it to distract him from the other issues he was experiencing.
Speaking about his experiences, Wiggins said: "This happened over a three-year period. I can't remember how many times it happened. We're talking about incidents from very minor to borderline rape, sexual abuse, whatever term you want to use."

Wiggins revealed that his alleged abuser began grooming him at the age of twelve at a local cycling club.

Last year, the Londoner who became the first British cyclist ever to win the Tour de France worked with the NSPCC on its "Listen up, Speak Up" campaign to raise awareness of child abuse.
The five-time Olympic champion told Cotton that subsequent interviews relating to the campaign were "the hardest part" of going public with his allegations.

"I was having to relive some of the minor incidents that happened to me with this coach to add weight to the campaign," Wiggins said. "In recalling this stuff to add weight to the interviews and trying to really beef it up, I found I was recalling a lot of the incidents in my head over and over again- particularly this guy's face."

"It really hit me hard. I have to be careful how much I do to help people at the expense of myself," he added. "My greatest shame was that another man had done that to me. I couldn't get my head around the abnormality of that- particularly at 13. That is a trauma. From that moment, I pretended it didn't happen, and I dedicated my life to cycling as a distraction."

Wiggins explained that since going public, he has been contacted by old clubmates in relation to the allegations, and has discovered that the alleged abuser told other young riders that they would also be "the greatest cyclist of all time."

"He used to say that to everyone he met," Wiggins explained, "When I announced it, I got three messages from different clubmates who were in the same club at the time. They said that 'looking back, we all knew really, and we should've done more to help you."

Since retiring from the sport, Wiggins has spent time working as a racing pundit for Global Cycling Network (GCN) and other outlets. However, he confessed that he no longer has any interest in the sport in any form, and opened up on his past motivations for competing.

He also said that he got "no enjoyment" during his career, and his major achievements were just "like ticking a box."

"Now I don't pay any interest to cycling- I couldn't care less," Wiggins said. "I don't watch cycling anymore and have no interest in it. It filled a massive void in my life with a view to be close to my Dad. People say it's a shame I've fallen out of love with cycling, but I was never in love with it- it was like a religion."

He added: "You don't fall in love with a religion, you adopt a religion. Now I've left my faith. I can't stand it. I hated cycling, really. The act of riding a bike was a means to facilitate what I wanted to do with my life."

Wiggins's son Ben is already a decorated junior rider and Bradley Wiggins said on the podcast: "I never got involved in his cycling career because I just wanted to be his Dad first and foremost. I didn't want to be the one who pushed him into cycling and coached him, getting him back from school and saying, now you need to do two hours on the bike.

"He'll come to me now and ask 'Dad do you think I should train today?' and I'll say, 'how do you feel?' And I can have a proper father son conversation with him. I think he'll be better than I was as a cyclist."

The NSPCC offers support to children on 0800 1111, and adults concerned about a child on 0808 800 5000. The National Association for People Abused in Childhood (NAPAC) offers support for adult survivors on 0808 801 0331
Thank you for reading 10 articles this month* Join now for unlimited access
Enjoy your first month for just £1 / $1 / €1
*Read 5 free articles per month without a subscription
Join now for unlimited access
Try first month for just £1 / $1 / €1
Tom is a News and Features Writer at Cycling Weekly, and previously worked in communications at Oxford Brookes University. Alongside his day job, prior to starting with the team, he wrote a variety of different pieces as a contributor to a cycling website, Casquettes and Bidons, which included interviews with up and coming British riders.