CTC criticise rejection of legal challenge into coroner's conduct at Eilidh Cairns' inquest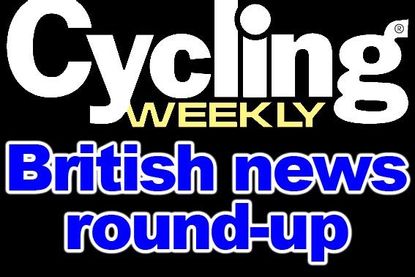 >>>We want to hear what's happening in your area. To submit your stories for CW's British news round-up, please email Nick Bull or Richard Abraham>>>
CTC has criticised the rejection of a legal challenge into the way a coroner conducted the inquest on the death of Eilidh Cairns.
Cairins was killed commuting into work in February 2009 by a lorry driven by Joao Pedro Lopes, who later received a £200 fine for driving with uncorrected defective eyesight. He was not prosecuted for any driving offence.
The challenge was brought forward by Kate Cairns, Eilidh's sister, and was partially funded by a donation from the Cyclists' Defence Fund.
In court, her lawyers argued that West London Deputy Coroner Shirley Radcliffe had failed to ask relevant questions, to summon a jury and make recommendations to reduce the risk of cyclists being killed by lorries.
However, the second and third points were rejected by Mr Justice Silber, who accepted the defence's argument that "there was no special feature of the accident which gave the Coroner reason to think that it illustrated a systemic problem or that it might call for some specific response."
CTC's Campaigns Director Roger Geffen said: "Even though lorries make up just 5% of traffic in Britain, they are involved in about one in five cyclists' deaths, and around 50% of cycle fatalities in London.
"If that isn't evidence of a systemic problem, I don't know what is. Moreover, there are so many things that could be done to tackle it, including fitting sensors and cameras on lorries, cycle training and awareness campaigns for both drivers and cyclists, health and safety checks on drivers and vehicles, and measures to limit lorry use in busy areas at busy times."
Geffen added: "It is very disappointing that the coroner did not see fit to consider these issues."
Miss Cairns is behind the Save Me, See Me campaign, which persuaded 401 MEPs to back her calls for the European Commission to detail how it plans to reduce the risk of lorry drivers failing to see pedestrians and cyclists.
Following on from their successful cyclo-cross and mountain bike squads, Hope Technology are launching a new road-based team for 2012.
Described as a "natural progression" by the company's co-founder Ian Weatherill, Team Hope Factory Racing will be led by current British cyclo-cross champion Paul Oldham.
Oldham, who also leads the National Trophy Series after the opening two rounds, told the team's website that he will be happy to undertake domestique duties when needed.
"When racing on the road against the pro teams, as a lone rider, it is almost impossible to get a top ten place," he said.
"I am really excited to race with a team. Getting the support from a few team-mates will make a massive difference.
"Equally, whilst it will feel a bit novel, I would be really happy to race for my fellow team members."
One for the road: Paul Oldham will ride for Team Hope Factory Racing in 2012 as well as for their 'cross squad.
The team is looking for riders for next year, and hope to announce their full line-up in January. A women's squad is also planned.
Lee Owen-Stanford, a friend of Weatherill's who was also behind the creation of the new outfit, will manage the squad.
He said: "I am really happy that Paul decided to race on the road next season. I now have the job of building the team. Signing new riders for the squad will be demanding, but very rewarding.
"I have made the task slightly more complicated as Ian and I want to have a women's road race team, whilst at the same time building on the success of the 'cross and MTB squads of the past."
Next year's Premier Calendar series looks set to be seven races long for the second successive season.
There are still changes aplenty in the event, however, as the Tour of the Dengie Marshes race in Essex moves up from a National A race to open the series next April.
The Beaumont Trophy returns after playing host to the British road race championships in 2011, while a new event in nearby Stockton-on-Tees is scheduled for the following weekend (July 8).
After a successful first running of the Twinings Pro-Am Tour in 2011, British Cycling's new cyclosportive/pro race weekend, will be the series finale.
Premier Calendar 2011 winner Ian Bibby
Next year's British road race championships will take place in Ryedale, North Yorkshire, the scene of Rob Hayles' title winning display in 2009.
Premier Calendar 2012
April 1: Tour of the Dengie Marshes, Essex
April 7-9: Tour Doon Hame 3-day, Dumfries
May 6: Tour of the Reservoir, Northumberland
May 13: Lincoln Grand Prix, Lincolnshire
July 1: Beaumont Trophy, Northumberland
July 8: Stockton Festival of Cycling, North Yorkshire
August 26: Twinings Pro-Am Tour, Wiltshire
CTC have announced that entries for their Challenge Rides and sportive events will open on November 10.
The series of six events kicks off with the 'Ride to the Pies' in Dorset on February 25 and 26, and will also include the Ron Kitching and Phil Liggett challenges, taking place on June 23 and August 19 respectively.
The popular rides will offer the standard sportive fare of electronic timing, marked routes and feed stations.
Entries are reduced for 2012, costing just £27 or £17 for CTC members. Groups of four members signing up together will pay just £15 each.
More information will become available on the series website (external link).
The historic city of Durham is set to host the British Universities and Colleges Sport (BUCS) cyclo-cross championships this Sunday (November 13).
The event returns to the scenic Durham Racecourse for a second year and will be hosted by Durham University Cycling Club.
It is expected to attract a strong field of 89 young riders and will no doubt showcase the strength of the university cycling scene.
Reigning Scottish cyclo-cross champion Ross Creber, Sigma Sport-Specialized rider Tom Last, and Ruby Miller (Horizon Fitness) are all notable names on the startsheet.
Durham hosts 'cross this weekend
Racing will begin at 10.30am with round seven of the local cyclocross league, CXNE, with seniors taking to the course at 12.30pm. The BUCS championships will begin at 2.30pm.
Visitor parking is available on Green Lane, Durham, DH1 3JU and further information is available by emailing organiser Andy Miles.
Shutt Velo Rapide yesterday confirmed that it will become the lead sponsor for the Squadra Donne Ladies Cycling Team for 2012.
The UK-based cycling outfitter has made the squad's kit for their first two seasons, and will continue to do so alongside their new sponsorship commitments.
At present, Shutt-Squadra Donne have two spaces for new riders left, and enquiries can be sent by emailing the team.
>>>We want to hear what's happening in your area. To submit your stories for CW's British news round-up, please email Nick Bull or Richard Abraham>>>
>>To catch up on previous weeks' round-ups see the British news round-up index page>>>
Related links
British News round-up: 2011 index page
Thank you for reading 20 articles this month* Join now for unlimited access
Enjoy your first month for just £1 / $1 / €1
*Read 5 free articles per month without a subscription
Join now for unlimited access
Try first month for just £1 / $1 / €1