Cycling in my city: Shanghai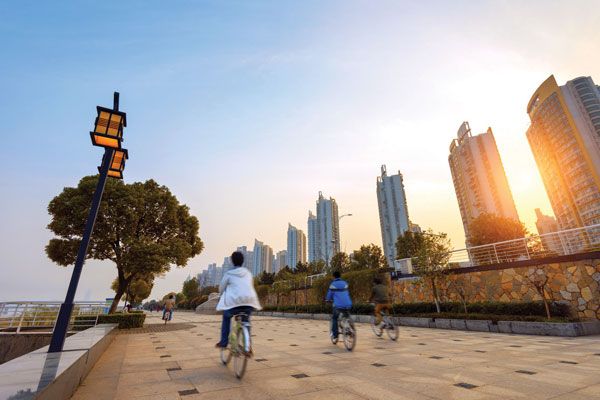 Andy Harrison and Sarah Crabtree talk about how modern China puts Europe to shame
Road cycling is pretty niche in China, it's still a sport for the relatively privileged. Still, there are night-time fixie rides and an alleycat race circuit, there are mountain biking tours, and club rides with espresso stops.



Roads are beautifully smooth and equipped with cycle lanes almost everywhere. However, they're as busy as you would expect the roads of China's biggest city to be.
As it's about 45km before you get out of the city, onto quieter roads, Shanghai is a great place for cyclists before the rest of the city gets up.
The number of dry days and the flat landscape makes cycling the only choice for a huge number of commuters every day, especially those on lower incomes.
But if it rains the roads are like an ice rink. It's difficult to learn Chinese, so the language barrier forms divisions in the bike scene, which includes a criterium series of races. This year Chinese riders won the top prize across all of the male leagues, proving that the long years of western dominance are long gone.
Modern China puts Europe to shame with its ability to look outwards for inspiration, making Shanghai a vibrant and a hugely multicultural city.
This article was first published in the December 5 issue of Cycling Weekly. Read Cycling Weekly magazine on the day of release where ever you are in the world International digital edition, UK digital edition. And if you like us, rate us!