Cycling video clips of 2011: Our pick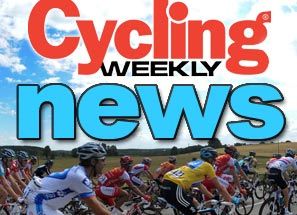 Thousands of cycling-related videos were uploaded to the internet during 2011. The best ones are quickly picked up by social media users, spawning a new set of cycling stars and bringing talented amateur film-makers to the fore.
And then there are also shaky videos of people falling off their bikes recorded by giggling 'friends' on their mobile phones.
We've picked ten online clips that caught our attention during the past 12 months.
Have we missed your favourite cycling clip of 2011? Let us know in the comment box below, and we'll update this article with a selection of your favourites too.
Casey Neistat's bike lane problem
Neistat was fined $50 by the New York Police Department for not riding in a bike lane, so he set out to prove that it's virtually impossible to stay in New York bike lanes due to the number of obstructions. And he does prove his point.
Danny Macaskill, Industrial Revolutions
Latest video from the bike trials maestro where he hops and skips his stuff around a derelict industrial setting.
Robot bike rider
Small but perfectly formed humanoid robot that can pedal and steer a bike, adjusting itself to maintain balance. And it's a little bit spooky.
Danny Hart wins the world downhill title
Young British talent Danny Hart defied the treacherously wet conditions at the 2011 mountain bike downhill world championship in Champery, Switzerland, to take the rainbow jersey with his flawless run down the mountain. Breath-taking riding.
London 2012 velodrome built in two minutes
Time-lapse video of the London 2012 Olympic Games 'pringle' velodrome being built, inside and out.
Geraint Thomas interviews Edvald Boasson Hagen
Thomas relieves mid-race hotel room boredom by shooting videos featuring his Sky team-mates. This particular clip features a slightly awkward interview with camera-shy Edvald Boasson Hagen talking about his Tour de France stage wins.
Awang's splinter
Malaysian sprinter Azizulhasni Awang crashed during the Manchester round of the 2010-11 Track World Cup in February. His leg was pierced by a large splinter from the track boards, which amazingly didn't stop him from completing his race.
Valparaiso Cerro Abajo urban downhill race
The first-person video of a rider tacking the annual urban mountain bike race in Chile, South America, is guaranteed to make your palms sweat.
Red Bull mini drome
Miniature velodrome visits London - it's just like track racing, but smaller.
BUCS 2011 cross-country carnage
A slippery, off-camber descent caught out pretty much every rider in the British Universities and Colleges Sport cross-country mountain bike championships in Moelfre, Wales, in March.
Related links
CW's British Performances of 2011 advent calendar
Thank you for reading 20 articles this month* Join now for unlimited access
Enjoy your first month for just £1 / $1 / €1
*Read 5 free articles per month without a subscription
Join now for unlimited access
Try first month for just £1 / $1 / €1