Dan Hunt on his Sky DS return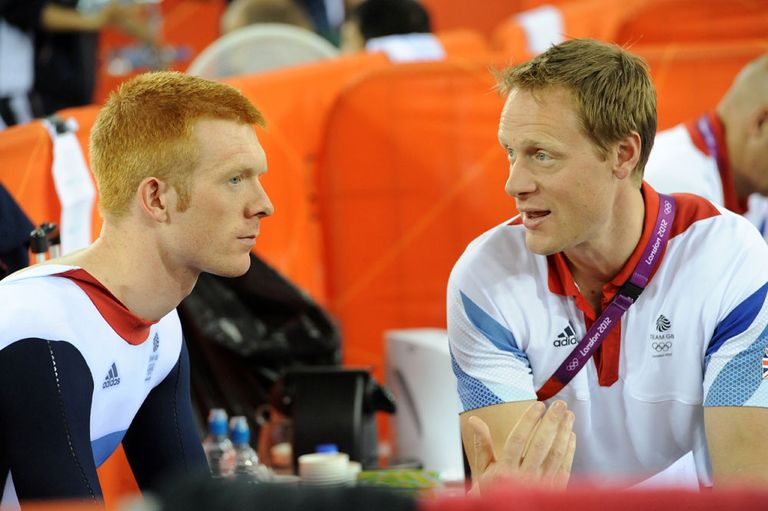 "Excitement, nerves and terror," was how Dan Hunt jokingly described his return to the role of Sky's directeur sportif after two-and-a-half years away from the job.
Hunt made his comeback to the position at this week's Challenge Majorca event having successfully delivered Great Britain's men's team pursuit squad to Olympic gold at London 2012.
Given that he was last in charge of a road squad at the 2010 Tour of Britain, Hunt was frantically attempt to refamiliarise himself with the role in Majorca.
"I've been doing 18-hour days in an attempt to try and get up to speed with it again," he said.
"There are are a few skills as a DS - the communication and leadership side - which are transferable from the track. But then there the technical competencies of the role; driving in the convoy, navigation and map reading, listening and responding to race radio, for example.
"Add in the man management side of things - things like dealing with the carers and mechanics and looking after everybody's travel plans - and there's so much that goes on."
Pressured environment
Boosted by Sergio Henao's gutsy second-place in Tuesday's Trofeo Deia, Hunt looked and sounded calm when Cycling Weekly caught up with him ahead of the final day of the race on Wednesday.
He said: "With the track, there's always high stress and high pressure because usually every race counts - it tends to be a World Cup, World Championships or the Olympics.
"The culture on the road's different. At time it's a little bit more relaxed, particularly in stage races, because you can't be super stressed for five, six, or even 21 days."
Hunt has a busy schedule ahead of him - next week he will manage the team at the Volta ao Algarve in Portugal, before heading Tirreno-Adriatico in March. The Tours of Catalunya, Basque Country and Trentino, as well as Paris-Roubaix, are also on the early-season agenda. Not that Hunt is complaining about that.
"After four days back in the role I'm hoping I've done OK. I'll be better after 10 days, and then 20 days and so on. Hopefully by the end of the first year I'll be competent," he said.
Related links
Alejandro Valverde triumphs in Trofeo Serra de Tramuntana
Leigh Howard wins Trofeo Campos
Trofeo Campos photo gallery
Ben Swift places third in Trofeo Palma