Garmin-Sharp reeling after thieves clear out team truck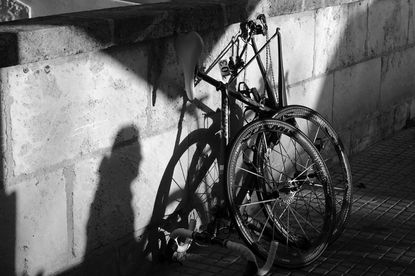 Team Garmin-Sharp are still reeling from the theft of 17 bikes, wheels and equipment totalling a quarter of a million Euros at the Tour of the Mediterranean in France on Saturday.
A team truck was broken into overnight in the team hotel's car park, and cleared out by well-organised thieves. The team were subsequently forced to pull out of the race despite receiving offers of equipment from other teams.
"This is a big loss for the team, not just from an equipment standpoint, but because the Tour of Med was a huge goal for us and the team was in great shape for it," said Garmin-Sharp CEO Jonathan Vaughters.
"Due to the theft, we were forced to withdraw. However, we are proud of the team and grateful to our sponsors - everyone has pulled together to help find solutions. We're in the process of planning a camp for the team that was not able to continue at the race."
The squad's Cervelo R5 road bikes and around 60 pairs of wheels were among the items taken.
"We're also grateful for the support we have received from local authorities and other teams, some of whom offered to help us continue the race by loaning us equipment - although that ultimately proved to be too difficult, the offers were deeply appreciated," continued Vaughters.
"In every difficult situation you have to look for the good and we are proud of how everyone on our team, including our sponsors, have come through - this experiences gives us even more motivation in our next races."
The theft of professional team bikes and equipment from hotels is sadly not uncommon, although it rarely occurs on the scale that Garmin-Sharp suffered at the weekend.
In 2009 the Barloworld team had 21 bikes stolen from a hotel in Tuscany. In the same year, Lance Armstrong famously had his time trial bike stolen from a team truck at the Tour of California.
Thank you for reading 10 articles this month* Join now for unlimited access
Enjoy your first month for just £1 / $1 / €1
*Read 5 free articles per month without a subscription
Join now for unlimited access
Try first month for just £1 / $1 / €1