Hove turns traitor with plan to rip out National Cycle Network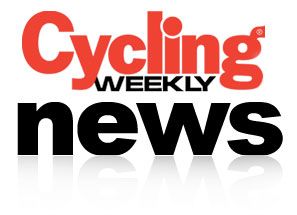 The Tory council in Hove in Sussex, a so-called Cycling Demonstration Town with it's larger neighbour Brighton, has turned traitor to the sustainable transport cause by threatening to spend £1 million ripping out a section of the National Cycle Network.
And at the same time, spend £4.5 million improving car parking.
The news has shocked Sustrans, the founders of the 12,600-mile National Cycle Network.
The cycle lanes cost £500,000 when put in three years ago, as part of the council's Cycling Demonstration Towns initiative.
The issue, which Sustrans first heard about on BBC Radio Sussex on Tuesday, has sparked a huge row in the council and local residents have begun a petition. Labour group leader Gill Mitchell said the Conservatives had demonstrated their prejudice against cycling and a distaste for sustainable travel options.
Green party transport spokesman, councillor Ian Davey accused the ruling Conservative party of wasting public money at a time when local authorities are having to make huge budget cuts.
The Conservatives say they are taking the cycle lane in response to public demand.
Simon Pratt, Sustrans' Regional Director for the South East, said he heard that the removal of the lanes was called for because of their "visual impact and effect on traffic."
Sustrans say cycling levels in Hove have risen 27 per cent during the Cycling Demonstration Town Programme.
The lanes in question are on Grand Avenue and The Drive.
Pratt says: "If the Council wants to spend money wisely, it seems utter madness to remove routes at such a huge cost especially when they are well used by local people. The cycle lanes in Grand Avenue form part of the National Cycle Network in this area, linking the seafront to the South Downs, and losing them would be a step backwards."
Almost £3million has been spent by Brighton and Hove in improving conditions for cycling, and in response there has been a huge increase in the number of people cycling.
The BBC reported that the cycle lanes had sparked complaints about road width reduction and visibility problems. But cyclists had welcomed the improved safety of the segregated lanes which could be used by families with children.
One couple said they enjoyed cycling the route, but if the lanes were removed, they would have to put their bikes in the car, and go cycling elsewhere!
When Cycling Weekly contacted Hove Council Highways Department this morning, a spokesperson for cycling and walking initiatives, sounding really down in the mouth, was unable to comment other to express regret!
Thank you for reading 5 articles this month* Join now for unlimited access
Enjoy your first month for just £1 / $1 / €1
*Read 5 free articles per month without a subscription
Join now for unlimited access
Try first month for just £1 / $1 / €1
Keith Bingham joined the Cycling Weekly team in the summer of 1971, and retired in 2011. During his time, he covered numerous Tours de France, Milk Races and everything in-between. He was well known for his long-running 'Bikewatch' column, and played a pivotal role in fighting for the future of once at-threat cycling venues such as Hog Hill and Herne Hill Velodrome.