6 Reasons Why My Stable Always Includes a Singlespeed Bike
The joys of riding without gears, especially aboard this cult classic steed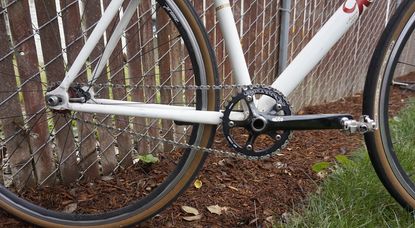 (Image credit: Anne-Marije Rook)
Get The Leadout Newsletter
The latest race content, interviews, features, reviews and expert buying guides, direct to your inbox!
Thank you for signing up to The Pick. You will receive a verification email shortly.
There was a problem. Please refresh the page and try again.
Happy International Singlespeed Day! It's a thing apparently. Or at least, PAUL Components says it is.
Two years ago, Paul Price – the founder of the eponymous PAUL Component Engineering— made an important announcement during the company's weekly staff meeting. That day, November 2nd, would henceforth be celebrated not as his birthday—which it was and still is— but as International Singlespeed Day.
Based in Chico, California, PAUL Components is the oldest bike part manufacturer in the country, and known for their industry leading brakes and other premium aluminium, all-American-made and sourced parts.
PAUL has always recognized a singlespeed's value in a stable of bikes, and the company was the first to produce a designated single-speed hub for modern mountain bikes, called the W.O.R.D, Wacky One-Speed Rear Device.
This hub —nowadays available in fixed, freehub and disc— not only set design standards, like a 52mm single speed chainline, it also proved that a small American manufacturer could stand out in a market filled with gigantic global players.
Likewise, in an age of the 12- and 13-speed drivetrains and where fixies outshine the lowly single gear ratio, the single speed is not forgotten.
And so, for the past couple years, on November 2, silly speeders everywhere have gone out to celebrate the age-less, classic drivetrain the best way they know how: on a bike ride sans gears.
Admittedly, I only just found out about #InternationalSingleSpeedDay today, however, I've been a longtime rider of single-speed bikes and my stable is rarely without one. Back in my racing days, I raced track and single-speed cyclo-cross — including the raucous Single Speed Cyclocross World Championships— and these days continue to get a kick out of cruising around town or through the woods with that simple gear ratio.
Quite note of distinction: While fixed-gear bicycles, or fixies, are technically single speed, the term single-speed generally refers to a single gear ratio bicycle with a freewheel mechanism so perhaps someone ought to come up with an International Fixie Day as well?
Over the years, I've owned several vintage steel frames that I converted to a single speed. I also had a Jamis Sonik track racer that, after I was done racing circles on velodromes, became an entirely-too stiff and uncomfortable commuter bike; a limited Adam Craig edition Giant TCX SLR SS that had a really nifty 9mm QR SingleSwing dropout, offering 15mm of chain adjustment and parallel disc calibre movement; and a 1987 Centurion LeMans RS that I bought simply because we shared the same birth year and I was attracted to the teal and white colorway.
These days I own a bit of a cult bike: a 2009 Raleigh Rainier SSCX.
Rook's rare 2009 Raleigh Rainier SSCX
Image 1 of 8
When the Rainier bike project was launched at Interbike in late 2008, Raleigh had no clue it had created an instant hit that is, till this day, much sought after.
With its sleek white frame and fork, and popping red and gold accents styled after the Rainier Brewery, this frame became an instant classic in the Pacific Northwest, home of Rainier beer and muddy 'cross.
The first run of just 50 frames sold out almost immediately, and a second run of 75 bikes sold out as well.
Funnily enough, despite how relatively rare as they are, the Rainier frame I own now is actually my second one. I previously owned one many years ago but broke the chainstay. I replaced it with a disc brake bike at the time, but when I came across this current frame on Craigslist years later, I simply couldn't resist. I had to own.
No longer being raced and slightly beat up, the Raleigh Rainier now mostly serves as my around-town basket bike. Occasionally though, I'll remove the basket and throw on some knobbies to go ride some urban trails.
The build includes the Raleigh Rainier alloy frame and matching Easton carbon fork, Easton carbon riser bars, Thompson stem and seatpost, Tektro brakes, Wolf Tooth 17t cog, Deckas 38T chainring, (a cheap but impressive) Prime Baroudeur wheelset, PDW Bodega Basket.
Here's why my stable always has (at least) one single speed steed
Simplicity
Single-speeds are often considered the purest form of cycling. There's no shifting so you're not thinking about finding that perfect gear or getting frustrated that your bike isn't shifting properly or there's chain rub. You just pedal. Sure, it can be a bit of a challenge if you live in a particularly hilly area, but it can be done. You just settle in and pedal on. It also makes for a clear cockpit, easy build and stunningly clean lines.
Low-maintenance and high reliability
This is perhaps the number one reason why single-speeds make sense if you're an urban commuter, especially in areas where it rains a lot. They're so easy to maintain! With so few moving parts, there's not a lot that can break on you. The only thing that needs to be maintained somewhat regularly is the chain (and brake pads, of course!). But because a single-speed chain doesn't need to slither through a set of derailleur pulleys nor glide up and down the many gears of a cassette, it's built much heftier, and sturdier, than a multi-speed chain. They're incredibly durable and will last you a very, very long time.
With so few components, dirt also has fewer areas to get caught or clog up in the first place, and it's one of the things I loved about racing single-speed cyclo-cross. In the muddiest of conditions, multispeed drivetrains will struggle and need to be power-washed mid-race. A single-speed drivetrain can get bogged down with mud but continue to work.
Lightweight
Derailleurs, shifters, chainrings, cassette, cables and housing all add up in weight. Stripping the bike of those extra pounds means that single-speeds, especially those made of alloy or carbon, tend to be quite lightweight. This not only makes for a zippy ride and responsive bike handling, it also allows for easy carrying up and down apartment or subway stairs.
Low-cost
Drivetrain components also racks up the price. A groupset can easily cost you a grand, if not more. So, with minimal components, the price stays down. A budget single-ring crankset, cog and chain will get you rolling for as little as $250.
They're a good workout
There's no way around it, you just have to power through it. It may not be faster but it sure makes you work. To power up a climb, to maintain speed or to simply stay on top of your gear, you've got to put in a fair bit of work, making a quick, hour-and-a-half ride a better workout than the same route on a geared-bike would be.
Single-speeds are plain fun
They really are. Paired with a good frame, they tend to be lightweight, respond quick as a whip and handle nimbly. Especially when riding off-road, I enjoy the challenge of having just that one gear and figuring out how to maintain speed and maneuver the terrain, all the while also getting a good workout.
As an around-town bike, I love the ease of simply grabbing the bike off the wall hook and knowing it's ready to go. No cables that will stretch over time, no finicky derailleurs, no batteries to potential run out of juice. And because it's a cheap bike and not very flashy, I also feel less worried about getting the bike stolen when parked outside a supermarket or restaurant.
Thank you for reading 20 articles this month* Join now for unlimited access
Enjoy your first month for just £1 / $1 / €1
*Read 5 free articles per month without a subscription
Join now for unlimited access
Try first month for just £1 / $1 / €1
Get The Leadout Newsletter
The latest race content, interviews, features, reviews and expert buying guides, direct to your inbox!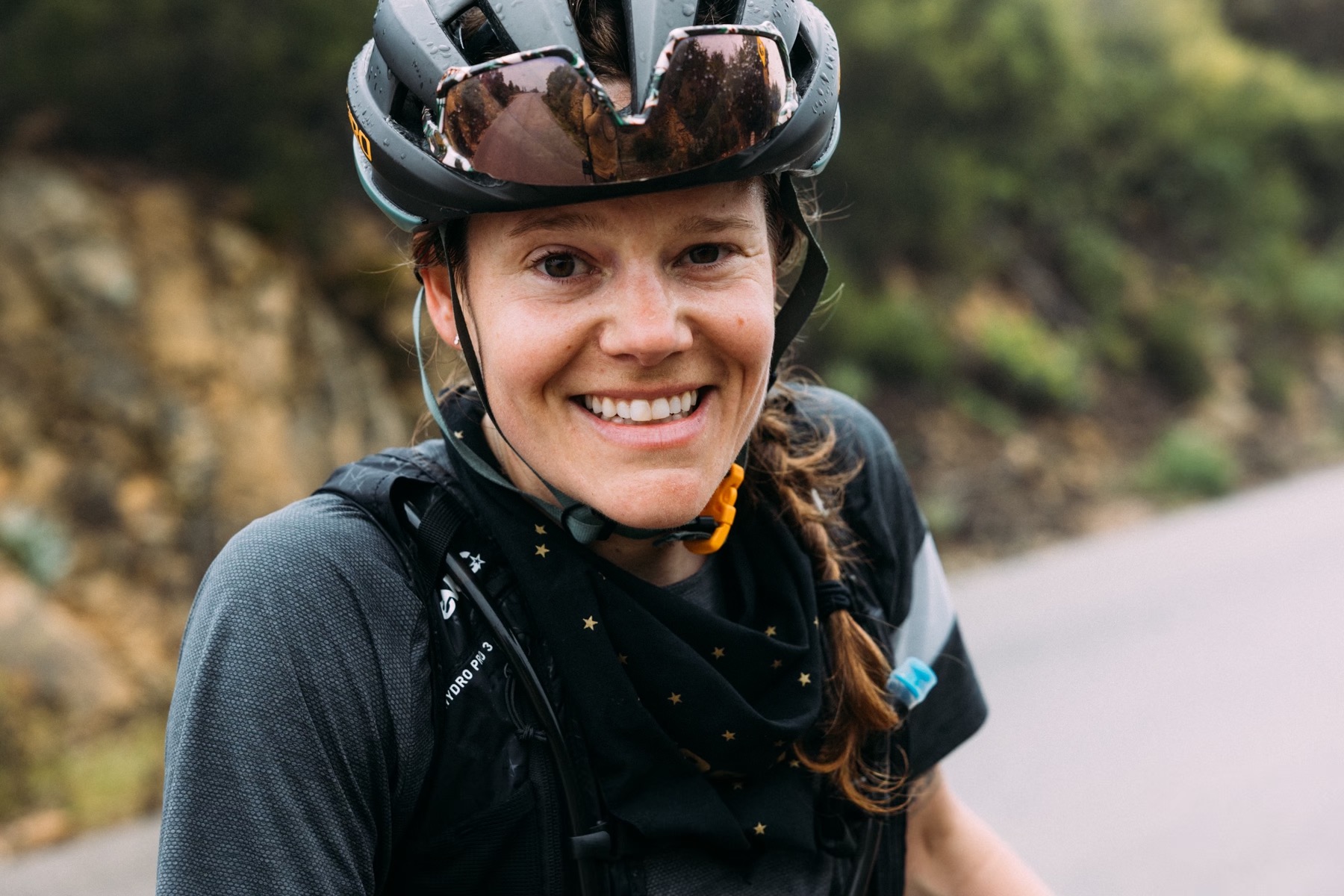 Cycling Weekly's North American Editor, Anne-Marije Rook is old school. She holds a degree in journalism and started out as a newspaper reporter — in print! She can even be seen bringing a pen and notepad to the press conference.
Originally from The Netherlands, she grew up a bike commuter and didn't find bike racing until her early twenties when living in Seattle, Washington. Strengthened by the many miles spent darting around Seattle's hilly streets on a steel single speed, Rook's progression in the sport was a quick one. As she competed at the elite level, her journalism career followed, and soon she became a full-time cycling journalist. She's now been a cycling journalist for 11 years.