An Post Ras leader disqualified after taking a tow
Francesco Reda is disqualified from Ireland's An Post Ras after holding onto a team car after suffering a puncture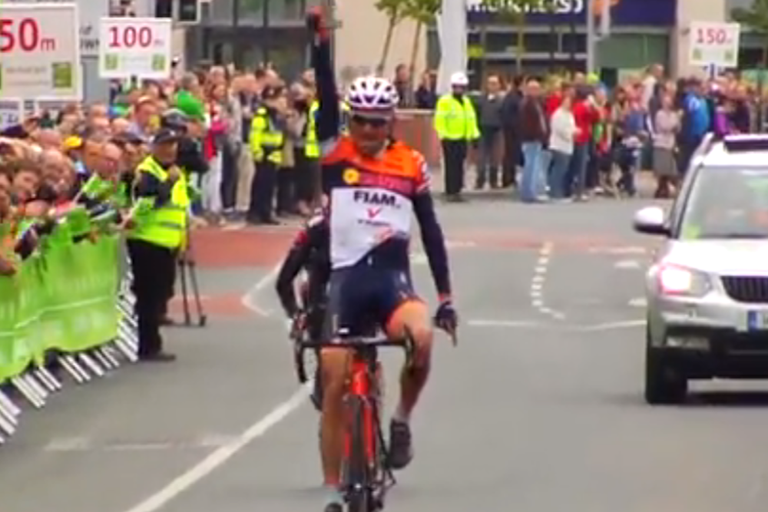 Francesco Reda, leader of Ireland's An Post Ras, has reportedly been disqualified from the race after hitching a tow on a team car after puncturing on stage two.
The Italian, riding for Team Idea 2010 ASD, took the leader's jersey on stage one after pulling clear from a two-man escape group on the stage from Dunboyne to Carlow on Sunday.
But after suffering a flat tyre on stage two to Tipperary, Reda reportedly clung on to the car as he attempted rejoin the peloton, a move outlawed by the commissaires.
Reda had only just returned from a doping ban when he won stage one, prompting debate on social media as to the legitimacy of the win itself.
The disqualification sees British-based riders Martyn Irvine (Madison-Genesis), Rob Partridge (NFTO) and Michael Cuming (JLT Condor) move up to second, third and fourth respectively.
The race continues until Sunday, May 24, with Monday's stage two won by Kiwi Aaron Gate of Sean Kelly's An Post - Chain Reaction squad.