Anti-doping body 'assessing' Josh Edmondson's vitamin injection claims
Cycling Anti-Doping Foundation has also been in touch with UK Anti-Doping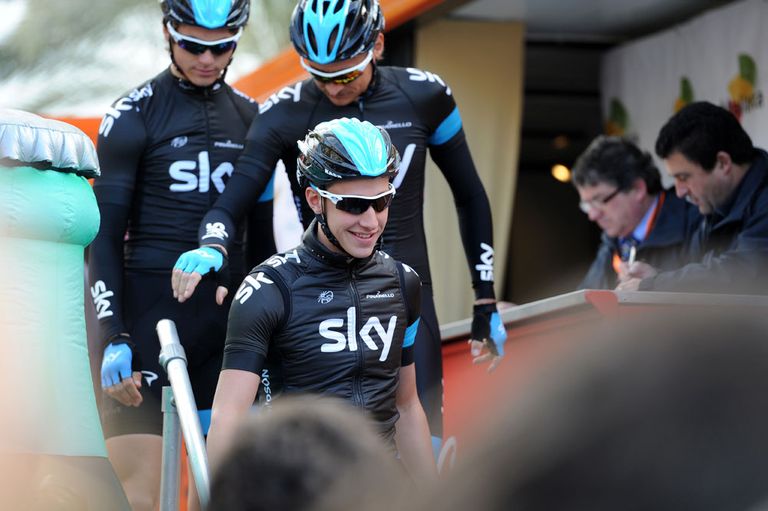 Cycling's anti-doping body has confirmed that it is looking into claims by Josh Edmondson that he injected himself with vitamins, with Team Sky not reporting his actions.
The UCI confirmed to the BBC that the Cycling Anti-Doping Foundation, an independent body which looks after anti-doping in cycling, was "assessing the matter" and had been in touch with UK Anti-Doping.
>>> Who is Josh Edmondson, and has he done anything wrong?
On Thursday Edmondson, who rode for Team Sky in 2013 and 2014, said that he had injected himself with a number of vitamins when given the chance to ride in the 2014 Vuelta a España - a clear violation of the UCI's no-needle policy.
Edmondon also said that he had used Tramadol, a powerful painkiller that causes drowsiness and has been blamed for a number of crashes, independently and had been given it by a race doctor at the 2013 Tour of Britain. Tramadol is not a banned substance, but Team Sky has a policy of not letting its riders train or race while taking the drug.
>>> Everything you need to know about the British Cycling/Sky mystery package saga
Team Sky said that they did not report the matter to the authorities because Edmondson denied injecting vitamins that were found in his room by a team-mate.
Dr Steve Peters, a former head of medicine at Team Sky, also said that the team did not report the incident over concerns for Edmondson's mental health, saying he could have been "pushed over the edge" by an investigation.