Australian world champions top the bill at Edinburgh Nocturne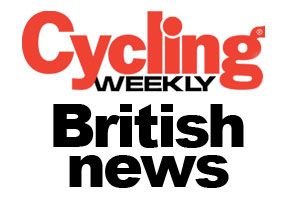 AUSTRALIAN WORLD CHAMPS TOP THE BILL AT EDINBURGH NOCTURNE
Cameron Meyer and Luke Durbridge are two of the riders to headline at the second edition of the Edinburgh Nocturne which takes place this year on July 3.
Meyer, the recently crowned world champion in the points race, helped Garmin team-mate David Millar to the win last year.
"I had a fantastic time in Edinburgh last year especially helping Dave take a home victory," Meyer said.
"I loved the course and the atmosphere of the Nocturne so can't wait to get back and race."
Meyer will be joined by compatriot Durbridge, the junior world time trial champion.
"He will fly on this course," said Meyer of Durbridge. "I'm actually scared of how well he would go on it. The top British riders are going to be strong so we'll work together to go for the win."
The Elite Criterium will be the finale of a day of cycling entertainment which begins with coverage of the Tour de France prologue shown live on a big screen in the Grassmarket. The event is free to attend.
For more information got to www.edinburghnocturne.com
TOUR SERIES HEADS TO IRELAND FOR TEST EVENTS

The Tour Series will take a brief break from its calendar of events and head to Ireland for two test events.
Two criteriums are planned in Belfast on June 18 and Dublin on June 19 as part of a test event for an Irish series in 2011.
Heading over the Irish Sea from the Tour Series will be UK-based teams Sigma Sport, Raleigh, CyclePremier.com and Motorpoint Marshalls Pasta, all of whom are currently contesting the UK series.
They will come up against AN Post, Connacht, Cycling Ulster, Leinster, Munster and Team Ireland (which is also contesting the Tour Series at present).
David O'Loughlin and David McCann will lead AN Post and Team Ireland with former Ras winner Stephen Gallagher leading the charge for Sigma.
Ian Bibby and Tony Gibb will represent Motorpoint and CyclePremier respectively.
The races in Belfast and Dublin follow the same format as the Tour Series with the emphasis being on team - rather than individual - performance.
SHAW SEEKING COMMONWEALTH GAMES SELECTION
Time and time again, Julia Shaw has proven herself to be the doyenne of the British time-trialling scene. The most recent occasion was on Saturday at the National '25', where she enjoyed a comfortable margin of victory over Sarah Storey.
Now she has her eye on the Commonwealth Games in Delhi - if she can get a place on the flight.
"An extra target this year was to try to get into the Commonwealth Games team. I've tried not to base my season around that, but it's not actually that clear what you need to do to get in the team. All I can do is get as fit as I can and put in a good race when it matters."
In theory, the decorated Shaw puts forward a strong argument for Commonwealth Games selection, but she has found the door closed before.
The Hampshire-based rider previously expressed perplexity at being overlooked for selection for the 2006 Games in Melbourne, telling Cycling Weekly eighteen months ago: "If I have one regret, and one criticism about the system in Britain really, it's that I wasn't even considered to go."
"British Cycling have done a fantastic job, but I still think it would give riders outside of the system something to strive especially hard for if they thought they could be at least considered," she said.
Four years on and almost a dozen national titles later, the 43-year-old is showing no signs of slowing down. Her case for selection is just as convincing.
"I guess my age doesn't help, but it's a shame for someone like myself, as an amateur, when I am going as quick as some of the others. The course in Delhi should suit me, but I just hope that the races speak for themselves," she said.
To say her results are against the odds is an underestimation. Not only has age had no slowing effect, but Shaw also works as an engineer - a far cry from the full-time riders in Great Britain system.
"Having to work does make it harder. It's a little bit stressful but usually not too bad, and they've been quite good with my hours. Time management is key; the gardening doesn't get done, but you've got to prioritise," Shaw said.
For now, her focus is on retaining her National '50' title and putting in a good performance at the national road championships in Pendle on June 27.
"It's a tough course, I don't know if it will suit me. I'm looking forward to it as a change. I was quite pleased with how I did last year [Shaw finished sixth - ed] considering I don't do very many road races."
Shaw powers to National 25 victory
FIRST WIN FOR BELGIUM-BASED PATTEN

Dan Patten scored his first win Belgium at the weekend since moving there at the start of the year.
The ASFRA Racing Team youngster took the spoils in a race in Ghoy in Belgium on Saturday.
"It's been on the cards for a while but I finally got the first one under my belt," said a delighted Patten.
"I was away from the beginning of the race in the break and rode away from what was left of the breakaway with 30km remaining.
"We were being chased down by another group of riders so even though it was still a long way from the finish I felt it was the right time to go, and so it proved. I quickly established a good gap and was able to keep it there to the finish, soloing my way to the line."
After a few weeks of illness the form is starting to return for Patten. The month ahead includes a programme of kermesses, interclubs, a pro kermesse and the National Road Race Championships.
"The form's obviously starting to build again after the body being a bit low a few weeks back and so it's all to look forward to [now]," Patten added.
"Now I've got the ball rolling I feel it can be the first of many."


Patten toasts his first Belgian win
ROWE AND TROTT SCOOP DERNY WINS
Matt Rowe and Laura Trott won the men's and women's National Derny Championships at the weekend in Scunthorpe.
Rowe attacked hard within the final five laps, a move which took the Wilier/Big Maggy's rider and his pacer - Courtney Rowe - flying past the leading teams within sight of the line.
Matt Gittings was second and Adam Duggleby was third.
In the women's race, it was Trott who added the Derny title to her junior national '10' title, beating a quality field that included Dani King and Harriet Owen.
ARMITSTEAD BACK IN ACTION IN SPAIN

Lizzie Armitstead will return in Spain after riding to 23rd in the World Cup in Valladolid at the weekend.
The young Briton and her Cervélo team will contest the Durango Emakumeen Saria, near to Bilbao.
HTC Columbia will be out for revenge after missing out on the World Cup weekend and will also be joined by the British team.
The 113km race takes place tomorrow.


BIG WEEKEND FOR SOUTH EAST CYCLING TEAM
Jon Dibben of the South East Cycling Team won the junior Grote Prijs Houtsaeger in Belgium in Saturday, topping off what was a fine weekend for the young team.
Team-mate Dante Carpenter was 10th and the squad was the second ranked team in the race.
Thank you for reading 20 articles this month* Join now for unlimited access
Enjoy your first month for just £1 / $1 / €1
*Read 5 free articles per month without a subscription
Join now for unlimited access
Try first month for just £1 / $1 / €1