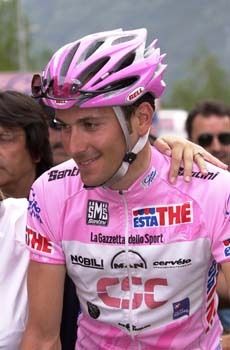 Ivan Basso and the Discovery Channel team have announced that under the terms of their contract, the Italian rider will provide a DNA sample if this is requested by a national judicial or disciplinary investigation. This would mean that Basso will provide a DNA sample if needed for both ?Operacion Puerto? and for any future investigation.
Discovery Channel announced the news on Friday morning in a press release, with team manager Johan Bruyneel claiming there was never a doubt about Basso complying with the request by team managers for riders involved in ?Operacion Puerto? to give samples.
?There has never been a DNA issue. Ivan agreed through his lawyer, even before we signed, to give a sample. He just wanted to make sure that the guarantees provided by the law would be respected,? Bruyneel claimed.
Basso is currently on holiday with his family. According to a report in La Gazzetta dello Sport he was planning to announce his acceptance of the DNA test in a press conference on December 2 before the presentation of the route of the 2007 Giro d?Italia.
Discovery Channel apparently anticipated the announcement as a way of defusing the tension between the teams about the need for DNA tests. Basso is now cleared to race for Discovery Channel in 2007.
However the problems of the code of conduct that forced the teams to stop Basso, Ullrich and others riding the Tour de France look set to continue. In the statement Bruyneel said parts of the Code of Conduct were hastily adopted by the teams and should be reviewed.
?We believe that even an athlete is innocent until proven guilty. A French prosecutor announced an investigation of Lance Armstrong in January 2005. Just this month, 22 months later, he announced that he was dropping the case. Under the Code of Conduct, would we have had to sideline Lance from the 2005 Tour?? Bruyneel asked.
?The Code of Conduct creates some issues that we will have to work together to resolve.?