BELLIS TO TRAIN WITH CSC IN THE NEW YEAR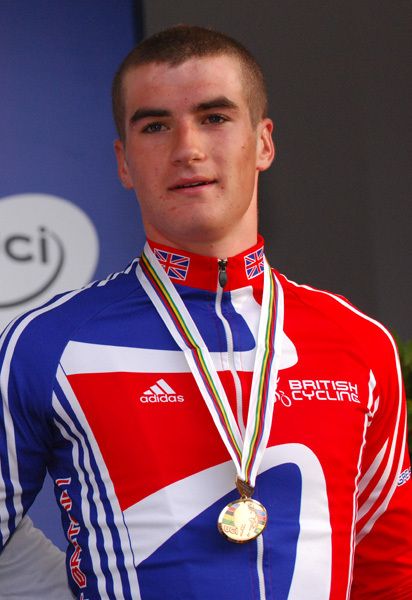 Olympic Academy rider Jonny Bellis has been invited to a CSC training camp next January. According to his coach Rod Ellingworth, Manxman Bellis is likely to join CSC for a week of training early in the new year, and then again in August.
?They?re quite keen to have him for a couple of sessions,? Ellingworth said. ?There?s no pre-contract or anything, they?re just putting the feelers out there.?
Bellis, who is currently in Australia for the Sydney track World Cup, had a relatively quiet early season as he learnt the ropes in his first season as a senior, then burst on to the scene when he won bronze at the world championships in Stuttgart.
That ride in the under-23 road race, as well as his performance in the Tour of Britain, brought him to the attention of CSC Director Sportif Scott Sunderland. ?It?s not like T-Mobile who were interested in the British program,? Ellingworth explained. ?I think they?re just keen to look at bike riders. They want good bike riders whether they?re Australian, British or German.
"It?s quite normal for the big teams, they like to attach their names to [the good young riders]. Personally, I?m more concerned with having a British pro team. Why not have everyone on that? But then if someone like CSC comes along you can?t say no.?
Ellingworth hadn?t spoken to other Manxman Mark Cavendish since it was announced that T-Mobile were pulling out, although he believed Cavendish would stay with Bob Stapleton?s set-up.
?He?s got a good race program, I think he?ll stay. They might leave out some of the smaller races but he?ll be doing the bigger races anyway. A big goal for him is the Giro; to get a stage win and then get through it.?
Thank you for reading 20 articles this month* Join now for unlimited access
Enjoy your first month for just £1 / $1 / €1
*Read 5 free articles per month without a subscription
Join now for unlimited access
Try first month for just £1 / $1 / €1