BOONEN GETS A EURO COMPENSATION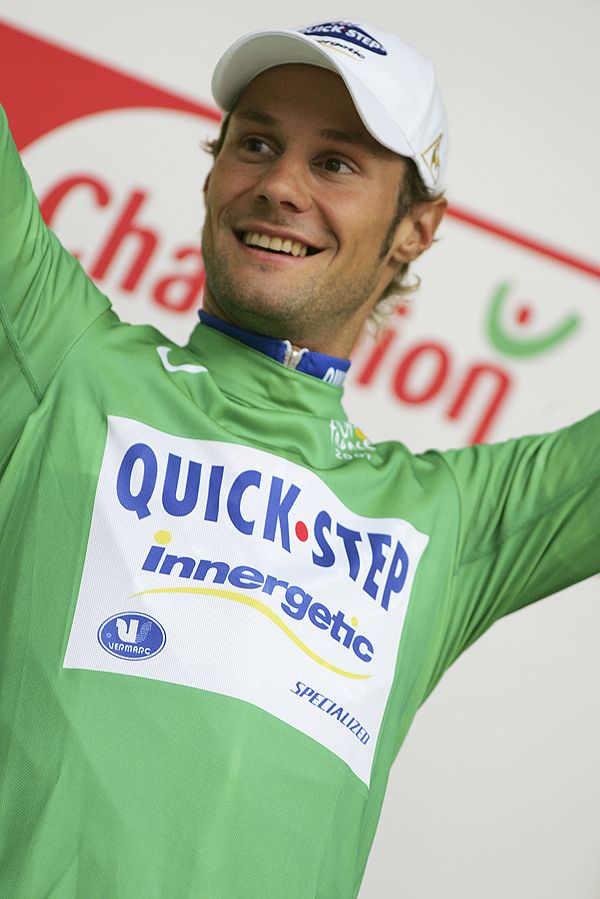 (Image credit: ISOSPORT)
Former world champion and Belgian Classics star Tom Boonen and his Quick Step team manager Patrick Lefevere will both receive just one euro in compensation after Belgian senator Jean-Marie Dedecker was found guilty of libellous comment.
Boonen and Lefevere sued for 25,000 euros over comments made by Dedecker in September last yeat. Although the comments did not refer to the two by name, Boonen and Lefevre said they had harmed their public image.
Dedecker had claimed that three high level Belgian riders had been to Italy for treatment with banned drugs, costing them 24,000 euros each. He did not named the riders.
The court in Bruges found that no real damage against Boonen and Lefevere - such as the loss of a contract or decrease in salaries ? could be proved, but nonetheless condemned the senator to pay symbolic compensation.
Dedecker has already announced that he will appeal against the decision.
In other Boonen news, votes from 232 journalists saw this year?s winner of the green jersey in the Tour have seen the Quick Step pro named the Belgian male sports personality of the year.
?I haven?t won any big Classics this year, and some people think that I?ve not had a good season as a result, but I don?t agree. I?ve won 11 races, including two Tour stages.? Boonen pointed out.
?Plus I?m the first Belgian to win the green jersey in the Tour since Eddy Planckaert back in 1989.?