Border City Wheelers see history commemorated in Carlisle museum
A 1940s bike, made by former Border City Wheelers member John Archbold, goes on display at Tullie House as part of an exhibition celebrating the city's sporting history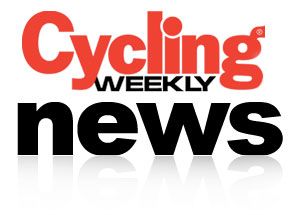 Carlisle-based cycling club Border City Wheelers has seen its history commemorated at the city's Tullie House museum, with the display of a 1940s bike owned by John 'Damper' Archbold.
Archbold's home-made bike joins exhibits from some of the city's other sporting clubs, such as Northbank Football Club, Carlisle United, Carlisle Cricket Club and The Cumberland News Rifle Club.
According to the News and Star, Archbold rode his bike in races until 1953, when he sold it to furnish his first home with wife Freda.
But John's son David tracked down the bike after his father passed away and decided to restore it to its former glory.
Tullie House community engagement officer Claire White told the paper: "He knew it was his [father's] bike because it had a little dent in the frame. When he was asked if he wanted the dent removing, he said no because it was part of the history of the bike and how he knew it was his father's bike,"
With Border City Wheelers now in its 90th year, former secretary Andy Shaddock said the exhibition reflects a small part of the club.
"The way that cycling has ballooned in popularity, over the last five or 10 years, has just been incredible," he also told the paper. "But coupled with that is the progression of equipment and clothing. The display shows how things have changed over the last 50 years."
Source: News and Star