Bradley Wiggins to race Tour of Britain
Sir Bradley Wiggins will ride for Team Wiggins at the Tour of Britain in preparation for the European Track Championships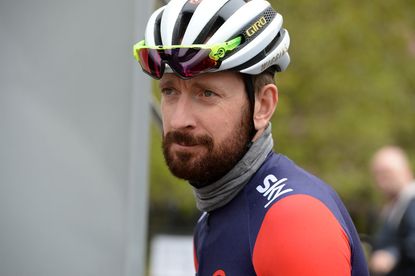 Sir Bradley Wiggins has confirmed that he will ride next month's Aviva Tour of Britain for the eighth time.
The 35-year-old, who won the event in 2013, told reporters at the Revolution track meeting in Derby that he will form part of his eponymous team's six-man roster when the race departs Anglesey on September 6.
Wiggins won two events on the track in the East Midlands, the team pursuit and the madison with Mark Cavendish, but is returning to the road in preparation for the team pursuit's next focus.
"I'm looking forward to the next thing now which is the Tour of Britain that's in preparation for the European Championships," he said.
Wiggins' participation, his fourth consecutive at the UCI 2.HC event, will be sure to swell the roadside crowds but he is not in contention for top honours.
"It's took a long time to get my head around the fact that I'm not a road rider anymore and [the track] is what I do now," he added. "With anything I do on the road now I won't be getting the same results as a few years ago.
"The training's quite different but I look forward to the Tour of Britain as it's always nice to ride round the country.The race has got bigger every year and the attendances are fantastic."
Thank you for reading 5 articles this month* Join now for unlimited access
Enjoy your first month for just £1 / $1 / €1
*Read 5 free articles per month without a subscription
Join now for unlimited access
Try first month for just £1 / $1 / €1