BRITAIN'S LIKELY WORLD CHAMPIONSHIP LINE-UP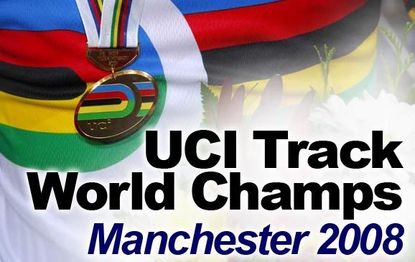 Who will race for Great Britain at next week?s World Track Championships in Manchester?
Although several riders have been nominated for many of the events in order to cover all possible eventualities, such as illness or injury, there are options preferred by the British Cycling management team.
As it stands with a week to go until the championships get underway, this is how Cycling Weekly understands Great Britain will line-up for each of the events.
For more details and an assessment of Britain?s gold medal hopes in each event, see Thursday?s Cycling Weekly.
Swipe to scroll horizontally
Number in brackets denotes number of place available to Great Britain at Manchester
WEDNESDAY
? Women?s 500m time trial (2)
Anna Blyth
Shanaze Reade
? Men?s individual pursuit (2)
Bradley Wiggins
Rob Hayles
? Men?s scratch race (1)
Steven Burke
? Men?s team sprint (1 team of three)
Jamie Staff
Ross Edgar
Chris Hoy
THURSDAY
? Men?s team pursuit (1 team of four, six riders can be nominated)
Qualifying Ed Clancy, Geraint Thomas, Paul Manning plus either Steve Cummings or Steven Burke
In the final, should GB qualify Bradley Wiggins is likely to step in to join Clancy, Thomas and Manning
? Women?s individual pursuit (2)
Wendy Houvenaghel
Rebecca Romero
? Women?s team sprint (1 team of two)
Shanaze Reade
Victoria Pendleton
FRIDAY
? Men?s points race (1)
Mark Cavendish
? Men?s sprint (3)
Chris Hoy
Ross Edgar
Jason Kenny
? Women?s team pursuit (1 team of three)
Wendy Houvenaghel
Rebecca Romero
Jo Rowsell
SATURDAY
? Men?s Madison (1 team of two)
Mark Cavendish
Bradley Wiggins
? Men?s Keirin (3)
Chris Hoy
Ross Edgar
Matt Crampton or Jason Kenny
? Women?s points race (1)
Lizzie Armitstead
? Women?s sprint (3)
Victoria Pendleton
Anna Blyth
Jessica Varnish
SUNDAY
? Men?s Omnium (1)
Steven Burke
? Men?s kilometre time trial (2)
Matt Crampton
David Daniell
? Women?s scratch race (1)
Lizzie Armitstead
? Women?s Keirin (3)
Victoria Pendleton
Anna Blyth
Jessica Varnish
RELATED LINK
CW?s Dummies? Guide to Track Cycling
Thank you for reading 20 articles this month* Join now for unlimited access
Enjoy your first month for just £1 / $1 / €1
*Read 5 free articles per month without a subscription
Join now for unlimited access
Try first month for just £1 / $1 / €1