British Cycling to appoint a new head of medicine as part of medical overhaul
British Cycling are to appoint a new head of medicine among reforms in its medical department.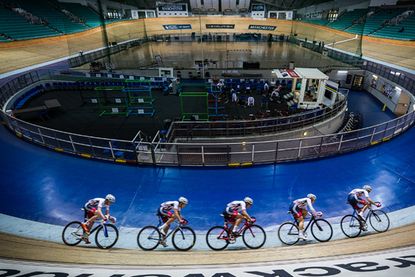 British Cycling is to make a radical changes to its medical team which will come into effect immediately.
After it was revealed that the national governing body's record on keeping medical notes has lacked in previous years and that there was no information on which medical drugs had been sent to what races in some cases - including the infamous jiffy bag - BC commissioned a review into their medical practises. It was led by Dr Rod Jaques, director of medical services at the English Institute of Sport.
Dr Richard Freeman has come under intense pressure for his practises while at Team Sky and BC.
Dr Jaques' recommendations that are to be implemented include:
The creation of a clinical governance committee, the first in British sport. The committee will include members of BC and external advisors, whom together will report to the board of directors.
A new head of medicine will be appointed. He or she will report to Stephen Park, BC's performance director.
The medical team will be split into two units: one will be called the 'rider health section' which will focus on anti-doping education, mental health and reducing injury risk; the second - 'medical services section' will be focused on care and record-keeping.
Dr Jaques said: "I found members I met with from the British Cycling medical team to be competent professionals, working to the best of their abilities within their current structures.
"To ensure athletes are served in ways that best support performance and allow professionals to develop, the review outlines reforms that will bolster both areas and ensure that British Cycling makes changes to ensure the highest standards of professionalism and care."
An investigation into the culture of British Cycling is expected next week.
Thank you for reading 20 articles this month* Join now for unlimited access
Enjoy your first month for just £1 / $1 / €1
*Read 5 free articles per month without a subscription
Join now for unlimited access
Try first month for just £1 / $1 / €1