British rider Dan Staite banned after testing positive for EPO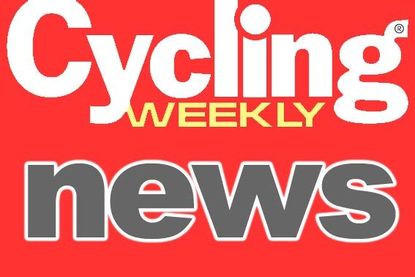 British Cycling has confirmed that Dan Staite has tested positive for EPO and an aromatase inhibitor - a drug used in cancer treatment.
Staite, who rode for the Cycles Dauphin Racing Team early in the year, was tested after the Roy Thame Cup, a National B event in Buckinghamshire, on March 13 and the urine sample showed traces of both banned drugs.
An investigation by the UK Anti-Doping Agency confirmed that an anti-doping rule had been broken and the National Anti-Doping panel has suspended Staite from competition for two years, a ban which runs from May 1, 2010 to May 1, 2012.
Bob Howden, chairman of British Cycling's anti-doping commission, said: "We are naturally disappointed that a cyclist has been found guilty of doping, however, this case shows that the comprehensive testing programme which operates at all levels of the sport is delivering results.
"We have a no tolerance policy towards doping and we are committed to working close with UK Anti-Doping to eradicate the use of performance-enhancing substances from our sport. Mr Staite's example is a warning to all athletes, both amateur and professional, that cheats will be caught and that cycling must be and must be seen to be a drug-free sport."
Staite's best result this season was second place in the Jock Wadley road race in March, where he was behind Jonathan Tiernan-Locke of Rapha Condor Sharp.
CW has been aware for some time that there had been a positive finding but had to wait until the result was confirmed by the anti-doping authorities. However, when rumours became circulated on the internet, we contacted Staite to give him the chance to confirm or deny that he had used drugs or explain the circumstances. He declined.
The full text of UK Anti-Doping's case against Staite can be read on its website: Ukad.org.uk/violations
The nine-page document explains the case and Staite's response. The hearing was held on June 28, 2010, in Staite's absence, as he had indicated he wanted to take no part in the investigation. However, it does indicate that Staite admitted his guilt in a telephone call with a UK Anti-Doping official
In an email from Graham Arthur, an official at UK Anti-Doping, Staite was offered the chance to reduce his ban by providing assistance but he declined, replying: "I have nothing more to add to the case and wish to not be contacted concerning this issue in the future."
The document also explains that Staite was visited at his home on March 18 – five days after the Roy Thame Cup – by UKAD officials who wanted to take a blood sample, in accordance with the rules. Staite refused to give a sample and told the officials they could not enter his house. He claimed to have a heavy cold, which is why he did not want to co-operate, although the officials said there was no obvious sign of a heavy cold. The officials stayed at Staite's house for an hour but were not allowed in.
Having heard the evidence, Robert Englehart QC, the independent arbitor, imposed a two-year suspension from competition on Staite.
In June, with rumours still flying, British Cycling's president, Brian Cookson, told CW and assured the organisation's members there would never been a cover-up of any doping case in British cycling.
In today's issue of CW we confirm that Endura Racing's riders were given the all-clear after several of their riders were tested at the Chas Messenger and Drummond Trophy races on May 2. See the magazine for the full story.
Related links
No whitewash of any UK doping case
New doping agency to target UK riders at all levels
The powers of UK Anti-Doping
UK Anti-Doping: What's the protocol?
Thank you for reading 20 articles this month* Join now for unlimited access
Enjoy your first month for just £1 / $1 / €1
*Read 5 free articles per month without a subscription
Join now for unlimited access
Try first month for just £1 / $1 / €1