Government review considers forcing cyclists to wear hi-vis and helmets
Minister Jesse Norman insists the conclusions of the review will be evidence-led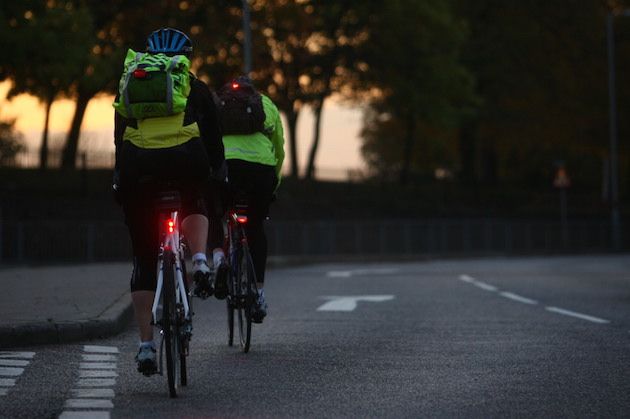 (Image credit: Cycling Weekly/IPC)
A government review into cycling safety will consider whether cyclists should be made to wear hi-vis clothing and helmets, although ministers insist that the conclusions of the review will be led by evidence.
In an interview with the Guardian, roads and local transport minister Jesse Norman said that the review, launched last month after the death of Kim Briggs, who died after being hit by cyclist Charlie Alliston who was riding a fixed-wheel bike with no brakes at the time of the crash, would be wide-ranging.
>>> The media coverage of the Charlie Alliston case should be disturbing for cyclists everywhere
On the possibility of forcing cyclists to wear helmets and hi-vis, Norman said that the review would "ask very general questions and if the feedback is that we should consider that stuff, then we'll look at it".
He continued: "Obviously there will be some people who feel very strongly that there should be hi-vis, and there will be plenty of people who think very strongly the other way. It'll be the same with helmets. The literature on risk is quite a well developed one, I don't need to tell you."
Norman, who said that he "bike[s] everyday", also stressed that the review would look at the danger posed to cyclists by dangerous drivers, saying that any conclusions of the review will be led by evidence.
>>> Dangers of cycling in London highlighted by film of a month's worth of commuting (video)
Alongside the review, the minister also said that he was committed to doing more to make the UK a country "where a 12-year-old can cycle safely", raising the possibility of creating a national standard for cycle lanes, and bringing in goverment subsidies for the purchase of electric bikes.
Norman also raised the possiblity of encouraging online retailers and couriers to use electric cargo bikes for deliveries.
"If you think about what in terms of local deliveries, a lot of these Amazon deliveries are lighter things – you don't need a Transit van to be doing that," Norman said. "I think e-bikes and ebikes-plus are a really interesting potential way of handling that last mile or two of deliveries."