You can fly to Mallorca and Girona for £5 - but you have to book before 6pm today
Ryanair are offering seats for just £5 to places like Mallorca and Toulouse - but you have to book before 6pm today (March 22).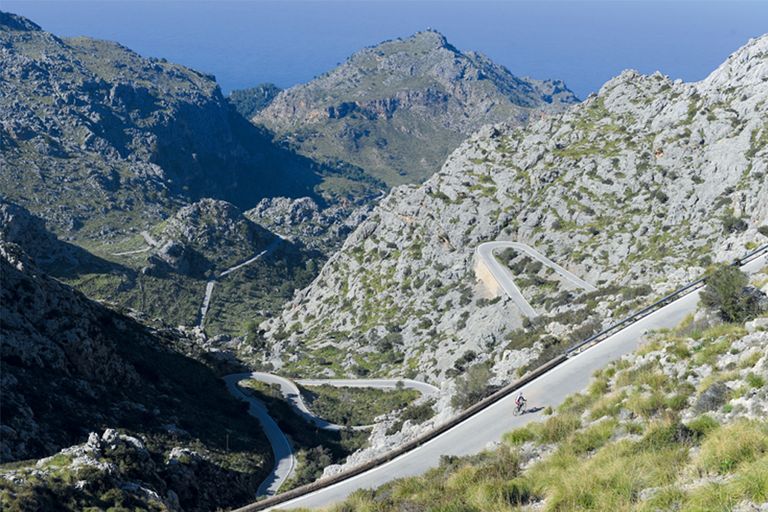 Missed out on a spring training camp or having the post-camp blues? If you have holidays to take, and you're quick, you can book a flight to a number of cycling destinations for just £5.
Budget airline carrier Ryanair are having a 12 hour sale today with 100,000 seats from £5 to a number of European airports, with travel between April and May. A number of return flights are also available for a fiver.
Included in the list are cycling hotbeds Mallorca and Girona, while the south of France and Tuscany are also just £5.
How to climb Sa Calobra in Majorca
Flights to Mallorca and Girona are only at this price from Newcastle, while Leeds are offering flights to Pisa, Italy, which is just a stone's throw away from the Apennine Mountains and the rolling roads of Tusancy.
>>> What do different airlines charge to fly your bike around Europe?
For London travellers, Luton is flying to Faro, where the recent Tour of Algarve was held.
Stansted is specialising in flights to the south of France: Toulouse and Carcassonne appear to be the best options, while Bordeaux on the Atlantic Coast is also a possibility.
Bristol, too, has options for southern France, flying to Béziers. Flights for £5 to Valencia are also departing from Bristol.
The cheap flights, though, are offset by the airline imposing a £60 charge to transport your bike, meaning it will cost £120 to take your bike to and from your chosen destination.
Before you book, though, probably best to check with your boss and your other half if you are allowed a last-minute cycling trip.