Check out the pedals that double as a secure bike lock (video)
A Kickstarter project is looking to raise $65,000 for a pair of pedals that double as a bike lock and alarm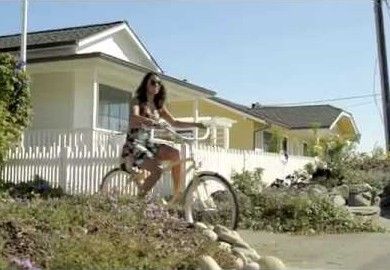 We've featured a number of bizarre bike locking concepts in recent months, from the Litelok, the super-secure and light band, to the Alcoho-lock, that doesn't let its user ride if impaired by alcohol.
The latest invention to hit crowdfunding website Kickstarter is the Pedal Lock - a device that allows you to secure your bike without the hassle of unraveling an external cable or lugging a D-lock.
The idea is pretty simple: one of the pedals has an extendable cable ravelled up inside which you can simply pull out, wrap it round the post you're locking your bike to and clip it back into the pedal.
It has a combination lock and an alarm inside that goes off if someone tries to tamper with it - as the excellently acted scene in the above video shows.
By backing the scheme on Kickstarter you can get a pair of the pedals for $40 as the creators look to raise $65,000 in total. So far they stand at $28,000 raised, with just 18 days left.