COE SHOULD CHOOSE KENT FOR 2012 OLYMPIC MTB RACE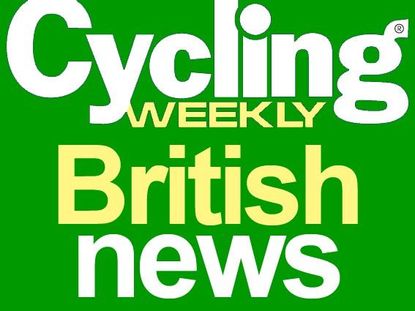 Lord Coe should locate the 2012 Olympics mountain bike course in hilly Kent, not flat Essex.
Expert mtb riders say it will be impossible to find a course with a 300-metre height difference per lap in Essex, as demanded by the UCI (Union Cycliste International).
But Kent?s Penshurst Off-Road Club could satisfy all requirements.
It is now five months since the UCI rejected The Weald near Redbridge, north London, as not tough enough.
Yet despite being informed of the Kent possibilities, LOCOG ? the London Organising Committee of the Olympic Games chaired by Lord Coe ? are still insisting the course must be in Essex.
But they remain tight-lipped about exactly where.
Rumours have it that Hadleigh Castle near Southend is being considered, despite the highest point there being 20 metres less than at Colchester, which has also been considered.
To satisfy the UCI, the accumulated height gain each lap must be in the region of 300 metres! Peter King, BC?s chief executive said. ?The task of identifying an alternative to The Weald was kept tightly between Essex CC and LOCOG, subject to approval from the UCI.
?Neither BC nor any other UK body was involved in the process, as far as we know, although there have been some informal but less than illuminating conversations. We are not aware that any official announcements have yet been made.?
Cue for Coe to go to the Penshurst Off Road Club (PORC), six miles from Tonbridge. The venue has everything the UCI demand and the Olympics could want.
Located in a beautiful 40-acre wood which was once the home of Viscount Hardinge, the Governor General of India, the land is now owned by Kent businessman and cycling enthusiast Mike Westphal.
Westphal has created eight kilometres of mtb trials and a downhill course, which has twice hosted the national championships. He says he has enough ups and down to provide 300 metres of climbing per lap demanded by the UCI and the capacity for 3000 spectators.
The idea that the Olympic Games mtb events could be staged there was suggested to Westphal by a member of Kent County Council, who we understand has since approached Lord Coe, the chair of LOCOG.
?Shortly after I heard that The Weald park wasn?t acceptable to the UCI Kent County Council and various people got in touch, and said, couldn?t you host it? Says Westphal.
?Parking could be on a 60-acre field a mile away and spectators bussed in, while adjacent to PORC is a 100-acre site which could accommodate the Olympic organisation and film crews.
?The mtb site, which is on the side of a valley, winds around natural amphitheatres which could accommodate spectator seating,? explained Westphal.
?There are two more valleys with amphitheatres ideal for seating, one in the finish area.
In all instances you have the sun behind you.
We?ve got the course, we?ve got the parking. We?ve got spectator areas, brilliant spectator areas. ?And we?re within an hour of the Olympic Village.?
Thank you for reading 10 articles this month* Join now for unlimited access
Enjoy your first month for just £1 / $1 / €1
*Read 5 free articles per month without a subscription
Join now for unlimited access
Try first month for just £1 / $1 / €1
Keith Bingham joined the Cycling Weekly team in the summer of 1971, and retired in 2011. During his time, he covered numerous Tours de France, Milk Races and everything in-between. He was well known for his long-running 'Bikewatch' column, and played a pivotal role in fighting for the future of once at-threat cycling venues such as Hog Hill and Herne Hill Velodrome.