Cycling in Scotland up a third, according to report
329 milion vehicle kilometres were travelled by bike in Scotland in 2013, up 32 per cent since 2003, but cycling makes up just one per cent of journies made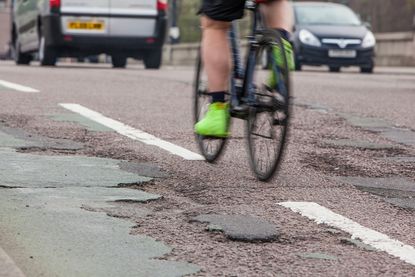 (Image credit: Chris Catchpole)
Cycling in Scotland has grown by a third since 2003, but as a main mode of transport bikes still only boast a one per cent share with 329 million vehicle kilometres travelled in 2013.
A report, published by Cycling Scotland, shows that the volume of cycling has increased by 32 per cent in the last 12 years. Over 34 per cent of households nationwide have access to one or more bicycles, with Glasgow the lowest proportion on the list with 23.1 per cent.
Clackmannanshire (3.5 per cent) and Edinburgh (2.5 per cent) top the list of places where cycling is the main mode of travel. Edinburgh tops the list of places where people commute to work by bike, with 12.2 per cent of people preferring two wheels, while the national average is 5.6 per cent.
>>> Scotland travel policy rethink after poor growth in number of cycle journeys
Cycling Scotland chief executive Keith Irving said the report shows encouraging figures, but more needs to be done to increase the levels of cycling further.
"The report demonstrates how cycling is truly becoming an everyday activity for more people of all ages and abilities in many places across Scotland," he said.
"We need action across Scotland to enable the vision of 10 per cent of journeys by bike to be reached, and today's report helps demonstrate where we need to renew our efforts."
>>> Proposed Edinburgh cycle hire scheme could 'convert people to cycling'
Minister for Transport and the Islands, Derek Mackay MSP, said: "I welcome this latest update from Cycling Scotland as part of its role in delivering the Cycling Action Plan for Scotland.
"The increase in some figures is a positive sign but there is still work to be done among all partners to achieve our shared vision of 10% of journeys by bike by 2020.
"It is encouraging that Sustrans is working with at least 41 partners in delivering community links projects this year. This shows a real appetite for partnership working and to match-fund Scottish Government record investment at a local level."
Thank you for reading 20 articles this month* Join now for unlimited access
Enjoy your first month for just £1 / $1 / €1
*Read 5 free articles per month without a subscription
Join now for unlimited access
Try first month for just £1 / $1 / €1