Scotland travel policy rethink after poor growth in number of cycle journeys
Transport Scotland rethink future transport plans after percentage of journeys made by bike look set to miss target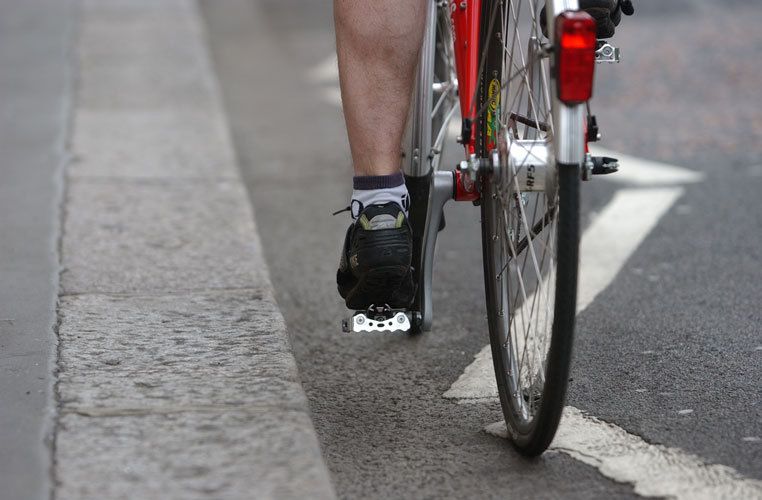 Reducing vehicular traffic and creating more segregated cycle routes into town centres and schools are part of the vision to get Scottish people cycling more.
Scottish Government transport chiefs admitted this week that their goal of achieving 10 per cent of the population cycling by 2020 is way off – with just two per cent the current figure.
David Middleton, CEO of Transport Scotland, said: "Clearly, if there is no movement in the percentages as we move through the decade, we will have to look at it".
That has prompted a rethink of future transport in Scotland to make short journeys via cycling and walking the norm.
The new vision is to have people turning their back on cars for two-mile walking trips and five-mile cycling journeys by 2030.
To do so, ministers would reduce other traffic on roads, invest more money into walking and cycling paths and implement maximum speed limits of 20mph near schools and town centres where dedicated cycle paths are to be built.
£27 million in extra funding is being spent next year on cycling and walking infrastructure, a figure that illustrates the awareness to improve sustainable travel.
Ian Findlay, chief officer of development body Paths for All said: "We welcome and support this vision… (but) this can only happen if Scotland priorities improving the infrastructure and environment for people to walk or cycle, as well as encouraging people to change travel behaviour."
Source: The Scotsman
Midlothian council has invested in technologies that work to reduce collisions between HGVs and cyclists