Dave Brailsford: 'Leicester City triumph is just a fantastic case study in sport'
The Team Sky boss says that Leicester City's Premier League victory is something all sports teams can learn from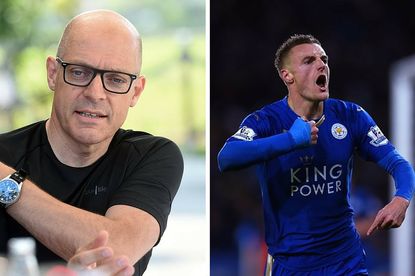 Team Sky boss Sir Dave Brailsford says Leicester City's unlikely victory in the Premier League is a "fantastic case study in sport" and something that cycling can learn from.
Brailsford revealed to BBC Radio 4's Today programme that sports scientists from Team Sky had already been to meet with the Foxes' staff in an effort to try and "learn from each other."
Leicester sealed their first ever English top division title on Monday night after their nearest rivals Tottenham Hotspur drew with Chelsea, completing one of sport's most unlikely triumphs having been tipped for relegation at the season's start.
And it's that implausible victory that Brailsford wants to learn from because "it just shatters everything that everybody has established."
"Our sports science guys were up here a month and a half ago meeting with the guys here and having a look at what's going on - that's sport we all trying and learn from each other," Brailsford said.
Watch: Inside the Team Sky training camp
"The refreshing thing about this particular story is that it just goes against every thing – the established norms and the conventional wisdom about how to win the Premier League. It just shatters everything that everybody has established. So it just an exciting opportunity to learn.
He added: "There's an old saying in sport that the star team will always beat the team of stars. You quite often hear people saying that, and it's very rarely seen in fact, but this is a really good example of that.
"They obviously had the talent, but the recruitment of that talent, how did they identify that talent, how did they pull it together, how they developed goal clarity.
"The journey they went through was exciting, they built momentum, [Jamie] Vardy's run of scoring goals, that gave them belief and you could see the belief growing all the time. So it is just a fantastic case study in sport."
Brailsford is currently getting his Team Sky squad ready to take on the first Grand Tour of the year, the Giro d'Italia, which begins on Friday.
Thank you for reading 5 articles this month* Join now for unlimited access
Enjoy your first month for just £1 / $1 / €1
*Read 5 free articles per month without a subscription
Join now for unlimited access
Try first month for just £1 / $1 / €1