Dave Zabriskie's DZ Nuts commercial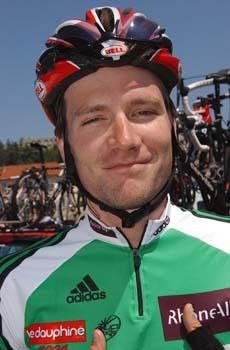 He's fast, he's funny, he's Dave Zabriskie.
We really should have known that Garmin-Slipstream's crazy time trial specialist would do something a little different to advertise his own brand of chamois cream.
But even we wouldn't have guessed that he would appear half-naked in his own commercial, called, The Fireplace. Chances are he wrote the script himself too. Not sure if it's had any airtime, but it's had few views on the internet already.
This is actually fairly similar to how he behaves in press conferences, albeit dressed appropriately in his team kit. It makes a nice difference to the normal bland clichés that get thrown around.
Zabriskie has put up a whole load of short videos on Youtube, they're all linked to from this one. Do a search in Youtube for DZ Nuts or Dave Zabriskie, there's enough on there to keep you amused for, oh, a few minutes.
Thank you for reading 20 articles this month* Join now for unlimited access
Enjoy your first month for just £1 / $1 / €1
*Read 5 free articles per month without a subscription
Join now for unlimited access
Try first month for just £1 / $1 / €1