Eight years in prison for driver who killed teenage cyclist while nearly three times over drink drive limit
Jordan Seddon died after being knocked off his by by Shellon Wardle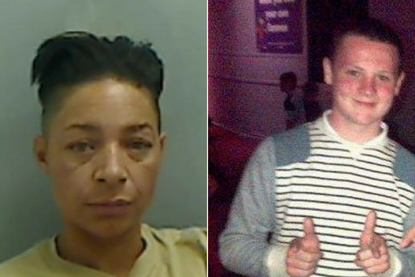 (Image credit: Cleveland Police)
A driver has been sentenced to eight years in prison after being found guilty of causing the death of a teenage cyclist while behind the wheel at nearly three times the drink drive limit.
17-year-old Jordan Seddon died shortly after being knocked off his bike by Shelleen Wardle while cycling home along a cycle lane on Cargo Fleet Road in Middlesbrough in the early hours of September 3.
Wardle admitted a charge of causing death by dangerous driving while over the legal alcohol limit at an earlier hearing, having been found to have 91 micograms of alcohol per 100ml of breath, nearly three times the legal limit.
>>> Lorry driver who killed cyclist while speeding down wrong side of road given four years in prison
The Northern Echo reports that despite Andrew Turton, representing Wardle, telling the court that his client was full of remorse over the incident, it was also revealed that this was the fourth time that she had been found to be driving while over the legal alcohol limit in the last 13 years.
Teeside Crown Court also heard how witnesses at the scene had heard Wardle saying "he [Seddon] was swerving all over the road. I'm f***ing off," with only the arrival of police officers preventing her from driving away from the scene.
"You are a danger to to the public behind a car wheel. You will be off the roads for a very long time, indeed," said Judge Sean Morris, as he sentenced Wardle to eight years in prison, and a ten year ban from driving after her release.
Speaking in court, Jordan's family described him as "an amazing boy, so kind-hearted and caring" saying how he had recently started working in a charity shop.
>>> Drivers who kill will face life prison sentence under new law change
"His smile and personality lit up the room. He would help anybody and had a heart of gold," said Jordan's mother, Ruth Crown.
Inspector Harry Simpson from the Cleveland and Durham Specialist Operations Unit said that he welcomed the sentence, hoping that it might provide some comfort to Jordan's family, even if it couldn't bring him back.
"This was Shelleen Wardle's fourth conviction for a drink-driving related offence," Simpson said. "She has shown arrogance and ignorance in continuing to offend in this way, which has tragically resulted in the death of a young boy who had his whole life ahead of him.
"This case is another example of the stark and sad reality of what can happen if a driver gets behind the wheel whilst intoxicated. Our thoughts remain with Jordan's family and friends at this difficult time."
Thank you for reading 20 articles this month* Join now for unlimited access
Enjoy your first month for just £1 / $1 / €1
*Read 5 free articles per month without a subscription
Join now for unlimited access
Try first month for just £1 / $1 / €1