ELLIOTT AVOIDS CRASH TO WIN LONDON GP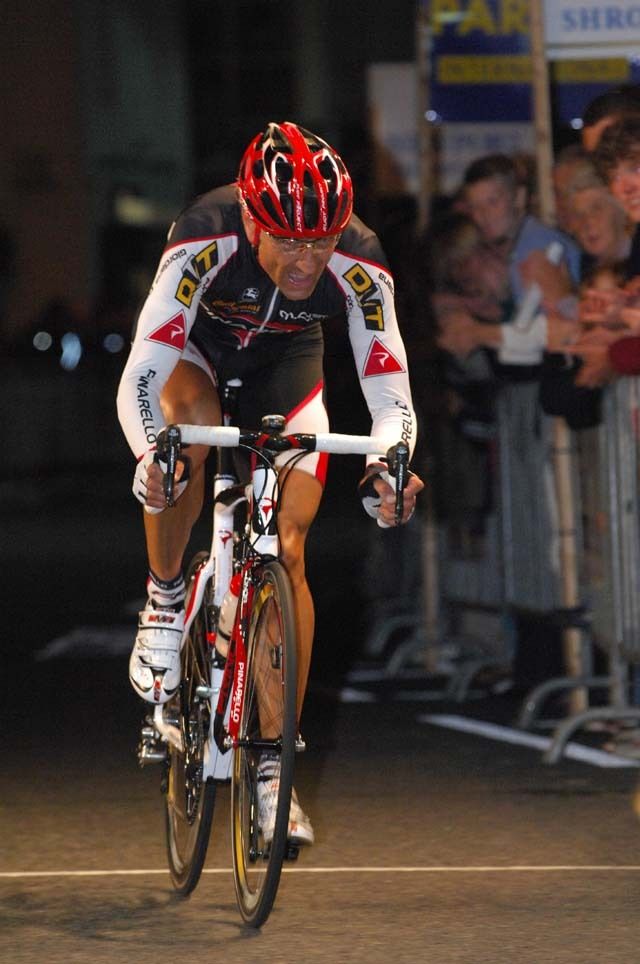 AFTER his victory in the Newport Nocturne the previous week, Malcolm Elliott (Pinarello RT) once again proved he is the man to beat in circuit racing when he sprinted to victory in the London Grand Prix at Crystal Palace on Sunday.
And while Elliott?s Newport victory had come after a lone break, he had to survive a final lap crash and use his trademark sprint to hold off virtually the entire bunch and win the penultimate round of the National Elite Circuit Series, held over the same 1.6-mile circuit as the Tour of Britain prologue.
He had earlier tried to break clear alongside fellow Yorkshireman Dean Downing (Rapha Condor RT), but that attack failed after a few laps after the Merlin Racing Team drove the front of the bunch to catch them, and the field looked resigned to a bunch sprint.
But on the final lap Downing shot wide on a corner, hit the barriers and went over his bars, leaving about 20 riders on the tarmac behind him.
* See this week?s Cycling Weekly for more on the Elite Circuit Series.