EVANS VUELTA CHALLENGE "VOYAGE IN THE DARK"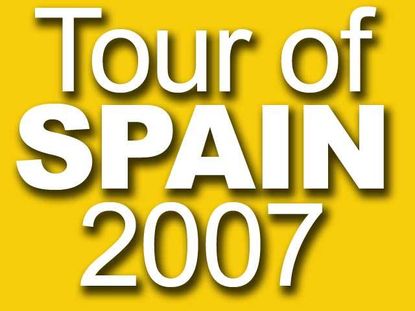 Second in the Tour this summer automatically makes Cadel Evans Australia?s most successful ever major stage racer. But in his bid to do the double and take on the Vuelta, even his team, Predictor-Lotto admit that Evans current form is a ?major incognito.?
?We just don?t know what he?s capable of doing in the Tour of Spain.? Belgian director Hendrik Redant confirmed to CW. ?Maybe he?ll make the top five in Madrid, maybe he won?t. This time round, we?re taking it on the day by day.?
Since finishing second in July, Redant says, ?Cadel?s not done much in terms of racing. He rode an event on the Olympic course in Beijing, did a couple of criteriums. Other than that, nothing.?
?So we don?t have any real reference points compared to other riders. know he?s been training hard, but this is a voyage into the dark. The only thing we know is - we?ll find out how he?s going very soon!?
This is no exaggeration. Stage four of the Vuelta includes the race?s hardest single climb, to the Lakes of Covadonga. Considered to be the Spanish equivalent of Alpe D?Huez or the Mortirolo, race legend has it that whoever wins at Covadonga and a [long] time trial will win overall.
However, coming so early in the event makes this prediction slightly more hazardous, although Redant agrees that the 52 kilometre time trial in Zaragoza on September 9 ?will be crucial. It?s totally flat, in one straight line, and very exposed. All you need is a head-wind and it could get really nasty.?
Recent race history confirms Redant?s theory. ?You look at what happened in the Vuelta in 2003. Isidro Nozal won the time trial there in Zaragoza and held the lead almost to the end of the race.?
Nozal finished second overall and should Evans do equally well it would be a major triumph. But with such a tough first week, anyone coming to the Vuelta hoping to ride themselves into form could find themselves in trouble - and fast.
Thank you for reading 20 articles this month* Join now for unlimited access
Enjoy your first month for just £1 / $1 / €1
*Read 5 free articles per month without a subscription
Join now for unlimited access
Try first month for just £1 / $1 / €1