FRANK SCHLECK CLEARED OF PUERTO INVOLVEMENT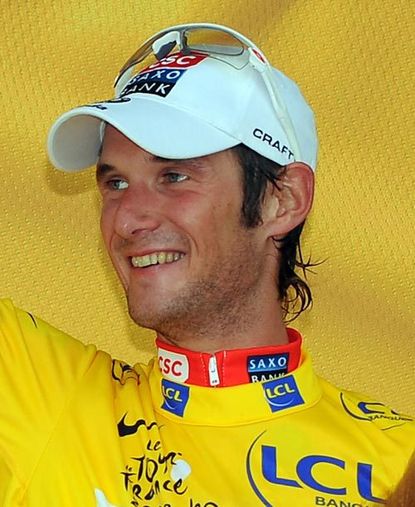 Frank Schleck has been cleared of any involvement in the Operacion Puerto doping scandal by the Luxembourg Anti-Doping Agency (ALAD).
Schleck was suspended from his CSC-Saxo Bank team in October after it came to light that he had made a payment to Dr Eufemiamo Fuentes, the Spanish doctor at the centre of the Operacion Puerto doping investigation. He was then placed under investigation by the ALAD.
Schleck admitted that he had made a payment via a Swiss bank account to Fuentes, but that this had not been for doping services - he claimed it was for training advice. ALAD failed to find any evidence that Schleck had any other contact with Fuentes other than the payment or that he had been involved in doping.
?First of all, I?m happy that I had to chance to prove that I was innocent," Schleck said in a team statement.
"I have a lot of respect for the work the Luxembourg Anti-Doping Agency had to do and I have been totally available for all their inquiries. Throughout the whole process I have been confident that I would come out good because I have a completely clear conscience. Now, I can focus on the new season and I?m looking forward to coming back strong"
Schleck finished in sixth place at the 2008 Tour de France and wore the yellow leader's jersey during three stages.
ALAD's clearance of Schleck will come as welcome news to Saxo Bank team manager Bjarne Riis, who suddenly found his team without a major sponsor when IT Factory went bankrupt last week. Having another doping scandal attached to the team would not have made the task of finding a financial backer an easy one.
RELATED LINKS
New CSC team sponsor bankrupt
CSC suspend Schleck from racing after he admits Fuentes payment
Schleck under Puerto suspicion after police raid
Operacion Puerto: case closed... again
Thank you for reading 5 articles this month* Join now for unlimited access
Enjoy your first month for just £1 / $1 / €1
*Read 5 free articles per month without a subscription
Join now for unlimited access
Try first month for just £1 / $1 / €1